The Polish violist passed away following a heart attack on 30 January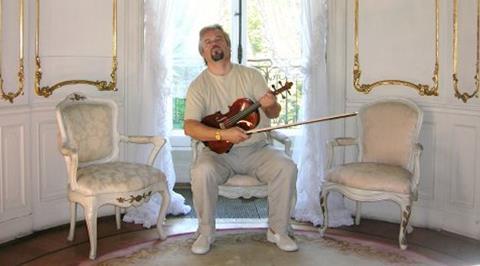 Wieslaw Rekucki, a Polish violist who maintained an impressive teaching career in Spain, has died following a heart attack on 30 January 2022. He was 64.
Born in 1957, Rekucki began his musical studies in his native town of Lublin, furthering his studies in Warsaw. He enjoyed a prolific orchestral viola career as principal viola of the Polish Radio Orchestra and Teatro San Carlo orchestra in Naples, before settling in Oviedo in the north of Spain in 1985, where he was principal viola of the Asturias Symphony Orchestra.
During a time when many Polish musicians were leaving their home country to seek opportunities elsewhere, Rekucki and his wife, cellist Bogumila Rekucka, joined the teaching faculty of the Oviedo Conservatory in 1988. Rekucki taught numerous prominent Spanish violists, many of whom were selected for the prestigious Gustav Mahler Jugendorchester, and went on to enjoy careers in Spain and abroad, as soloists, orchestral players and pedagogues.
Rekucki was a dedicated pedagogue, teaching at the Spanish Youth Orchestra, the International School of Music of the Prince of Asturias Foundation and the Princess Daisy Festival in Poland.
Violist Jesus Rodolfo shared his thoughts on social media. A student with Rekucki since he was seven, until embarking on further musical pursuits in the US, Rodolfo said of Rekucki, 'You showed me what a viola is for the first time, made me love it, taught me discipline, tenacity, purpose, perseverance, endless creative ideas, humility, and strong faith to chase my dreams.'
Rekucki is survived by his wife Bogumila, his two daughters Eva and Anna, and his double-bassist son, Adam.