Without the arrival of the Neapolitan double bass players at the beginning of the 18th century, the history of the bass in Spain may have been quite different. Xosé Crisanto Gandara examines the evidence, in this article taken from the Spring 2001 issue of our now-discontinued sister publication, Double Bassist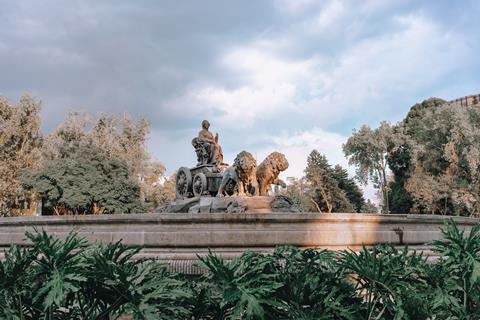 Bowed string instruments have been highly thought of in Spain since the middle ages. Sources concerning the vihuelas de arco (the Spanish viola da gamba) in the 15th and 16th centuries and the violones in the 16th and 17th centuries show that rubbing a bow on a string was one of the most popular tasks for music in the Iberian Peninsula, a fact probably due to the area's Moorish ancestry.
Treatises like those of Diego Ortiz (1510-1570), published in 1553, and Francisco Salinas (1513-1590), published in 1577, refer to the use of bowed bass-string instruments, while treatises by Pedro Cerone (1566-1620), written in 1613, and Pablo Nassarre (1650-1724), published in 1723, give an extensive survey of the violón, an ancestor of the Spanish double bass.
During the last few decades, interest in the instrument has grown in Spain, and Spanish musicologists began to research the country's double bass history: Many conservatories, both in large cities such as Madrid, Barcelona and Valencia, and in smaller towns, have introduced a double bass class, while more composers are writing pieces for the instrument. Also Spanish double bass music from the past has been rediscovered. This includes works by Pedro Valls (1869-1935) and Josep Cervera (1883-1969).
Since Spain's return to democracy in 1975, the country has been organised into 17 communities, each of which has its own government. In each community there is one high-level conservatory (for university-level students) and several middle- and elementary-level conservatories (for secondary- and primary-level students), all funded by their respective community's government. Nearly all of these institutions teach the double bass, which means that the standard of double bass playing in Spain is improving.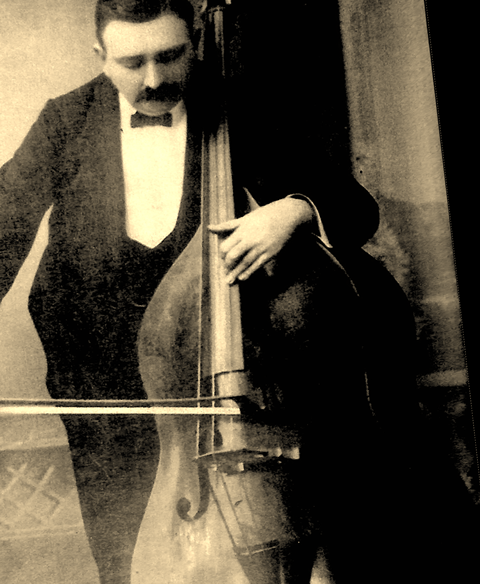 The main conservatory in Spain is the Real Conservatorio Superior de Musica* de Madrid, which was founded in 1830. Its first double bass teacher was Jose Venancio López (1795-1852), author of a method for the instrument – (unfortunately still lost). Another Spanish double bassist who wrote a method, entitled Método de Contrabajo, was Juan Castro Latorre (b.1837), a member of the Sociedad de Conciertos, the main symphonic orchestra in Madrid at the time. This was written in 1870 for the three-stringed bass, tuned A'-D-G. This uses the overhand bow and 1-2-4 fingering, a tradition which probably originated from the first Italian double bass players arriving in Spain at the beginning of the 18th century.
During the 19th century there were also a few pieces for solo double bass composed for the three-stringed instrument. These were written for those competing for the vacant posts at the Real Capilia in Madrid and the Real Conservatorio.
The other main conservatory in Spain is the Conservatori de Música del Liceu in Barcelona, founded in 1837. Ramon Maines (1820-1873) was its first double bass teacher, arriving in 1847. Another centre in Barcelona is the Conservatori Municipal de Música, opened in 1886, where Eduard Oliveras (1843-1906) was the first double bass teacher.
A key figure in bass leaching is Pedro Valls, whose pupils included Anton Torello and Cervera. Valls is credited with having developed the main Spanish School of double bass playing, characterised by the use of the three-stringed instrument, the overhand bow and the 1-3-4 fingering system. This peculiarity — different from that of the traditional Madrid School, which used the 1-2-4 fingering - is due to the influence of the Italian double bass virtuoso Giovanni Bottesini (1821-1889).
Bottesini was music director at the Gran Teatre del Liceu in Barcelona from 1863 to 1866, and during this time he gave several concerts as a soloist in Madrid and Barcelona. Undoubtedly, his performances prompted Spanish double bassists to improve their standard of playing and to write various methods for the instrument.
One such method is that written by Valls around the 1920s. Kept in manuscript form, the method show's his mastery of the instrument, demonstrated by his use of harmonics in very high positions, something linked to the Bottesini School and which can also be seen in Valls' compositions. Cervera also wrote a method which displays a highly virtuosic approach to the instillment.
Both Valls and Cervera gave solo double bass concerts using the traditional Spanish three-stringed double bass. The most used methods for the double bass in Spanish conservatories, however, are those of Franz Simandl and Edouard Nanny, although in the last two decades Ludwig Streicher's method has been increasingly used.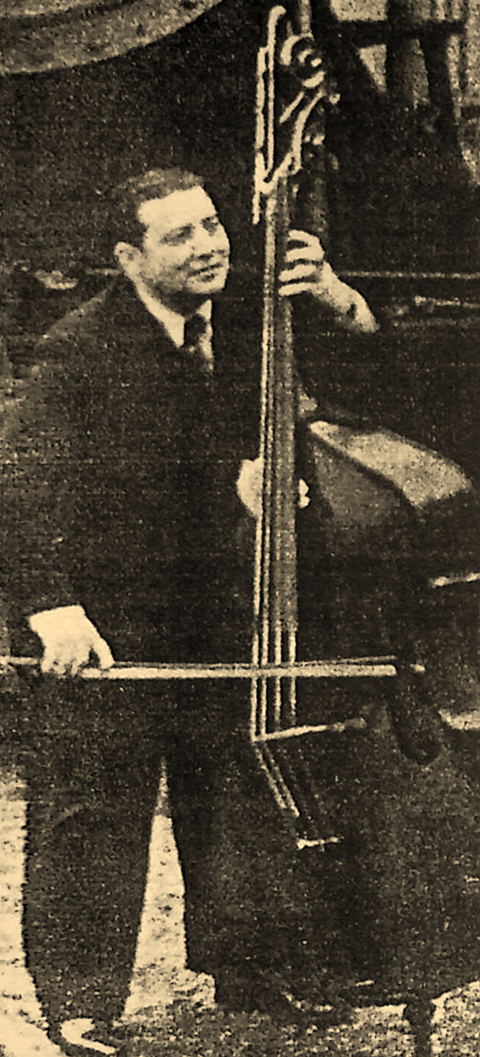 The Streicher School arrived in Spain in the 1970s and since then the use of the underhand bow in the 'Viennese' style has been widely used in Spain and has replaced gradually the overhand bow which was the traditional Spanish bow. This is a result of Streicher's masterclasses in Granada and Santander, his pupils working in Spanish orchestras and conservatories and through his appointment as double bass teacher at the Escuela Superior de Música Reina Sofia (Madrid) in 1993. Here he is assisted by Antoni Garcia Araque, from Barcelona, who has also developed a fruitful pedagogical career in Spain.
Spanish orchestras professional symphonic have also encouraged students to learn the double bass, as some of them have had affiliated music schools since the 1990s. Two outstanding examples are those of the Orquesta Sinfonica de Galicia in A Coruña, whose Escuela de Practica Orquestal had several Spanish double bass students over the years. These students were mostly from Galicia and were taught, until 1999, by the orchestra's then principal Luis Ortiz, a former student of Streicher in Vienna. Unfortunately, the school is currently without a bass teacher. Another example is the Real Filharmoma de Galicia in Santiago de Compostela, where the Escola de Altos Estudios Musicals - the institution associated with the orchestra - leads an outstanding programme in double bass studies. This is led by Alfonso Moran, who studied with Streicher in Madrid.
Further professional orchestras, into which young bassists can aspire to graduate, include the Orquesta Sinfónica del Principado de Asturias, whose principal bassist is Russian-born Alexander Michno; the Orquesta de Granada, whose principal bassist is Frano Kakarigi from Croatia; and the Orquestra Simfónica de Barcelona i Nacional de Catalunya, where German-born Christoph Rahn leads the bass section.
However, if these orchestras include 19th-century Spanish symphonic music in their repertoire, bassists often do not have very demanding parts, although works such as the Symphony in E flat major, written in 1883 by Tomas Breton (1850-1923), show several passages 'a solo'. What is most interesting is that while 19th-century Spanish solo music for the double bass was written with the three-stringed double bass in mind, the symphonic music from the 19th century is for the four-stringed instrument.
This could link the instrument with the contrabaxo de violon, the double bass used in Spanish orchestras in cathedrals and courts during the 18th century, its lowest string tuned to F', as shown in the 1724 treatise by Pere Rabassa (1683-1767). In the same way, the function of the instrument in Spanish 18th-century orchestras was to provide the harmonic and rhythmic support of the whole ensemble, extracting from the bass part (the acompañamiento) of the score the main or fundamental tones, as several treatises and iconographic sources show.
In chamber music, the compositions of Luigi Boccherini (1743-1805) show an interesting survey of the kind of standards expected of Spanish double bass players in the last third of the 18th century. Boccherini was a major influence and spent the last 37 years of his life in Madrid working for the Spanish Royal Family. He composed at least five works which included a contrabasso part and in this sense his music has to be considered Spanish.
As regards Spain's first double bass players, we have to look to the Neapolitan double bassists who worked at the Royal Chapel. These include Nuncio Brancati, who arrived in Madrid in 1701, and Domenico d'Apuzzo (1677- 1740), who came to Barcelona in 1708. These Italian bassists were responsible for introducing the instrument to Spanish bassists, including Francisco de Zayas (d. 1758), Jose Julia (c. 1750-1793), Blas Benito Lopez (c. 1770s-1815), Pablo Font (c. 1770s-1822) and Joaquin Guerra (b.1766). These musicians link the Neapolitan musicians and the first double bassists in the Real Conservatorio de Madrid in 1830 which explains why the Madrid school used the 1-2-4 fingering in the 19th century instead of the 1-3-4, the common fingering for northern Italy.
Spanish music for double bass
In the 1940s, Joan Lamote de Grignon (1872-1949) wrote Tema i variacions breus for double bass and piano for the Spanish double bass virtuoso Manuel Verdeguer. His son Ricard Lamote de Grignon (1899-1962) composed his Melodia for double bass and piano for the same artist. Both these pieces were published in 1997 by Editorial Boileau, Barcelona.
Of the 62 works for the instrument written by Josep Cervera (1883-1969), the following four are available from Editorial mf (Barcelona), edited by Josep Quer: Gavota (1921, ed. 1996), Minuet (1922, ed. 1997), Elegia (1948, ed. 1996) and Romanza (1950, ed. 1992).
Pedro Valls (1869-1935) composed 13 pieces for solo double bass with piano accompaniment, which will be published later this year (2001) by Editorial Clivis, Barcelona.
Furthermore, the Album para contrabajo (Editorial mf, Barcelona 1999) is a compilation of pieces for bass and piano by various contemporary Spanish composers and bass players, and Miguel Franco's El contrabajo bien afinado (Mundimusica, Madrid 1996) is a collection of traditional Spanish tunes arranged for bass and piano for young students.
Further original compositions for bass include: Ramon Barce, Duo, Arte Tripharia, Madrid 1980; Agustin Bertomeu, Divertimento para contrabajo (1988), Editorial de Musica Espanola Contemporanea, Madrid 1992; Joan Guinjoan, Horitzo (1980), Editorial Boileau, Barcelona 1995; Tomas Marco, Reloj interior (1971), Editorial Boileau, Barcelona 1995.
Various double bass transcriptions of music by Spanish composers are published primarily by Union Musical Española and Editorial Boileau.
Other outstanding Spanish double bass players from the past include Anton Torello (1884-1959), professor of double bass at Philadelphia's Curtis Institute of Music from 1926 to 1949, and who is credited with introducing the overhand bow to the US, and Manuel Verdeguer (1908-1988), professor of double bass at the Conservatorio de Musica de San Juan de Puerto Rico from 1963 to 1988, at the recommendation of Spanish cellist Pablo Casals (1876-1973).
Another important Spanish bassist is Ferran Sala from Barcelona, whose teachings link the old Spanish tradition with the modern one. He taught for nearly 30 years at the Conservatori de Musica del Liceu de Barcelona and at the Conservatori Municipal de Musica de Barcelona. He is now retired and owns an excellent collection of double basses, mainly by Spanish makers from the 19th century, such as Agusti Altimira, Francisco España and Francisco Manuel Fleta.
Nineteenth-century double bass luthiers made the typical Spanish 'guitar'- or 'pear -shaped instruments and include Francisco Patzncr (c. 1780s-1833), Agusti Altimira (1805-1882), Benito Jaume (1860-1934) and Ramon Parramón (1880-1955), while Francisco Manuel Fleta (1890-1981) made mostly three-stringed instruments. A popular maker during the first half of the 20th century' was Jacinto Pinto from Barcelona, who owned the shop Casa Parramón. Today, Emilio Maravella is one of Spain's up-and-coming bass luthiers. He is a double bass teacher at the Real Conservatorio Superior de Música de Madrid and started to make basses a few years ago; his instruments are beginning to be appreciated by' several Spanish players.
In 1999, the Spanish Double Bass Society was founded in Barcelona, with Josep Quer as its president, and in April 2000 the bass community celebrated Streicher's 80th birthday in Madrid, with double bassists flocking from all over Spain to take part in the festivities. As a result it was decided to launch a magazine about the double bass in Spain, called La fundamental. In this sense it's hoped that the double bass in Spain will enjoy a future with the same vitality that it is showing now.
Josep Quer has released two CDs of Spanish music for double bass by composers including Valls, de Grignon and Cervera, entitled Contrabaix nostre and El bruixot del contrabaix, both on the Alternative label. More Spanish bass music teas recorded on Christoph Rahns Variacions breus, available on Editions Albert Moraleda.