As assistant director of programming and projects, violinist Maureen Nelson will explore repertoire by historically underrepresented composers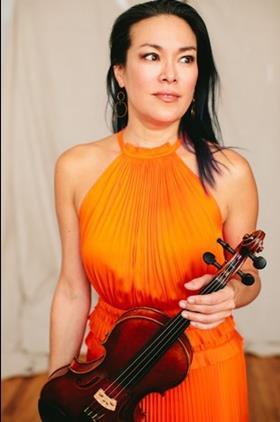 Violinist Maureen Nelson has been announced as the assistant director for programming and projects with the Saint Paul Chamber Orchestra (SPCO).
The specially-created role will see Nelson responsible for researching and exploring repertoire by composers who have been historically underrepresented in orchestral programming, such as those of colour, women and non-binary composers. In discovering these composers, Nelson will then work with the Artistic Vision Committee (AVC) in order to see their works performed throughout the concert season.
'The SPCO is committed to exploring the abundance of music written by underrepresented composers and sharing these works with our audiences,' said Nelson. 'The creation of this position ensures that more time and resources are dedicated to this important endeavour, and I'm looking forward to leading the effort and working with my orchestra colleagues to continue to diversify the SPCO's repertoire.'
This appointment is the second time the orchestra has hired a tenured member of the orchestra into a staff position. In 2016 the SPCO appointed violinist Kyu-Young Kim as its artistic director. The move saw the orchestra become the first professional orchestra in the United States to hire an active member of the orchestra to serve as its artistic director.
Working closely with Kim, Nelson will develop programmatic themes for each season and will build on the SPCO's Creative Lead programme, liaising with other orchestra members to develop programmes curated by individual SPCO musicians.
'Maureen Nelson is not only an extraordinary violinist, but an intensely curious musician and a naturally collaborative team player,' Kim said. 'She has a deep understanding of the SPCO's unique artistic model and how to lead from within the ensemble and I look forward to working with her in her new role.'
Nelson joined the orchestra in 2016 and was a former founding member and first violinist of the Grammy-nominated Enso String Quartet for nearly two decades. With the quartet, Nelson recorded extensively with Naxos and won a number of awards including top prizes at the Concert Artists Guild competition and the Banff International String Quartet Competition. During her studies, Nelson was concertmaster of the Detmolder Kammerorchester and has been a member of the Houston-based River Oaks Chamber Orchestra since 2010.
Nelson's position as assistant director is a two-year, part-time staff position.