The US violinist is known for being the first female to record all 24 Paganini Caprices for solo violin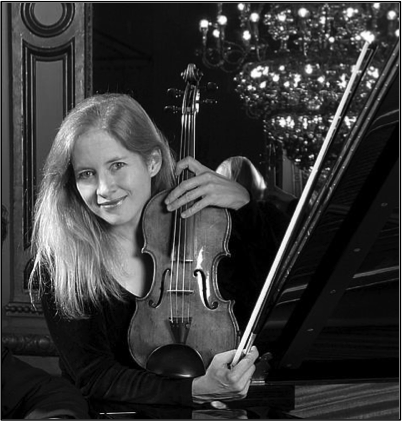 Read more news articles here
The American violinist Michaela Paetsch died of cancer on 20 January 2023 at the age of 61. She died in hospital in Bern, Switzerland, where she was based for many years. Throughout her life she performed at major international venues as a soloist, recitalist and chamber musician, and was the first female violinist to record the 24 Paganini Caprices for solo violin in 1987.
Paetsch was born on 12 November 1961 in Colorado Springs, CO, to a large musical family. She began her musical studies at the age of three with her parents, Gunther and Priscilla Paetsch, followed by studies with Ivan Galamian at Meadowmount School of Music and Szymon Goldberg at Yale University and at the Curtis Institute of Music.
She made her solo debut at the age of eleven, performing Mendelssohn's Violin Concerto. Paetsch enjoyed success at competitions, including first prize in the G.B. Dealey International Competition, a bronze medal in the Queen Elisabeth International Competition, and the prize for the Russian composition by Juri Falik at the International Tchaikovsky Competition.
She then embarked on an international career, performing at venues such as New York's Carnegie Hall and Avery Fisher Hall, and the Library of Congress in Washington, D.C., as well as solo engagements with the NHK Symphony Orchestra, the Philharmonics of Osaka, Japan, Seoul, Liège and Bergen; the National Orchestra of Belgium, the Leipzig Gewandhaus, the Frankfurt Radio Symphony, the Residentie Orchestra, the Orchestre de la Suisse Romande, and the BBC Symphony Symphony Orchestra. She played in major music festivals such as Marlboro, Davos, Brandenburg Summer Concerts in Berlin, Banff, Boulder Bach Festival, 'Mostly Mozart' in New York, the Rhein-Sieg and the Niederrhein Chamber Music Festivals in Germany.
She was a member of the quartet ensemble incanto, with which she performed, toured and recorded.
In addition to her 1987 recording of the Paganini Caprices for TELDEC, she also recorded Concertos by Joachim Raff with the Bamberg Symphony Orchestra for Tudor, the complete music for solo strings of Daron Hagen for Arsis and was featured soloist with the Bern Symphony Orchestra on the live recording of the Offertorium by Sofia Gubaidulina.
Paetsch played on a 1704 violin by Gaetano Pasta. 'This violin reminds me of the childhood instrument my father found in Pueblo, Colorado,' she once said. 'I fell in love with it at first sight (and sound!). The name Pasta is a special one. I cherish its dark sensuous beauty and amazing variety of colours – it reacts so well in all conditions.'