Josefowicz will perform a new work by Matthias Pintscher at contemporary New York art gallery Hauser & Wirth this Friday - free to view online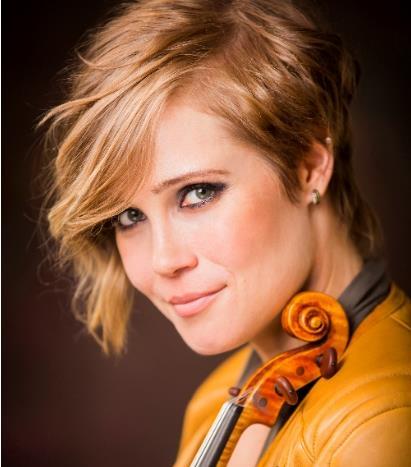 Violinist Leila Josefowicz will premiere a new composition by Matthias Pintscher at contemporary art gallery Hauser & Wirth in New York this coming Friday 20th November.
Pintscher's la linea evocativa. un disegno per violino solo has been written in response to Internal Riot, an exhibition of artist George Condo's works, on display at the gallery until 23 January 2021.
Read: 5 practice tips from Leila Josefowicz
Watch: Violinist Leila Josefowicz performs Paganini aged 13
'Music is such a huge part of my life; without it I don't know if I'd ever have painted anything,' said Condo. 'There are so many great pieces of music that have inspired me to paint…My favourite thing is to put on a record in the studio and to still be painting without noticing the fact that the music has stopped playing for hours and is just running through my head.'
Josefowicz's performance will be livestreamed on 20th November 2020 at 2pm EST / 7pm GMT and free to view via the gallery website.