The violinist won the the International Henryk Wieniawski Violin Competition in Poznań in 2022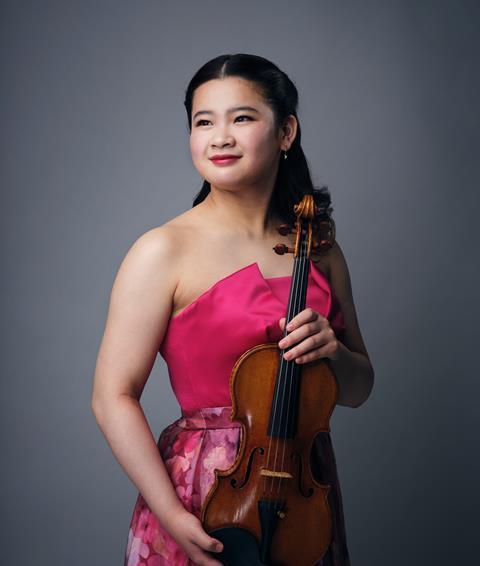 Read more news stories here
Askonas Holt has announced three artists as its new Lies Askonas Fellows. Founded in 2019, the Lies Askonas Fellowship provides personal mentorship and financial assistance for emerging talent.
Among the three artists is Japanese violinist Hina Maeda. Maeda won first prize at the International Henryk Wieniawski Violin Competition in 2022, at the age of 20, having previously won the Tokyo Music Competition String Section in 2020. She made her debut with the Kansai Philharmonic aged eleven, and has gone on to perform with Osaka Philharmonic, Tokyo Symphony, Japan Philharmonic and New Japan Philharmonic.
She is also the recipient of first prize in the Kloster Schöntal International Violin Competition, Kronberg Academy scholarship, Kirishima International Music Festival Award, and Matsukata Hall Music Award. Maeda plays the 1715 'Joachim' Stradivari violin on loan from the Nippon Music Foundation.
Norwegian conductor Julie Røssland and Mexican tenor Raúl Gutiérrez were also announced as fellows. Commenting on the announcement, Askonas Holt CEO Donagh Collins said 'It's essential that artists receive tailored advice and support at this formative stage, helping them develop their artistry in a sustainable way.'