The Baroque specialist has been recognised by the German town for her achievements as a musician and pedagogue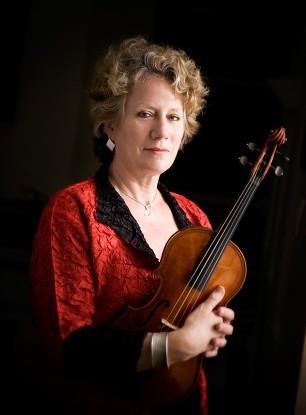 Baroque violinist Elizabeth Wallfisch is to receive the 2021 Georg Philipp Telemann Prize, awarded annually by the German town of Magdeburg, birthplace of the composer. The 69-year-old will receive the award on 17 September, when she will give a performance with the Freiburg Baroque Orchestra. The award consists of a bronze plaque, a certificate and a €2,500 grant.
In its citation, the organising committee praised Wallfisch 'as a violinist, ensemble leader and teacher' for the worldwide dissemination of Telemann's works. 'Elizabeth Wallfisch's special affinity for Telemann's work is also noticeable in an impressive CD series which stands out like a jewel among the numerous records presented by the artist,' the citation said, adding that Wallfisch's Telemann recordings 'not only bring out the compositional breadth and varied structures of the works, but also captivate through the dreamlike quality with which she lively and passionately finds the "Telemann tone".'
Born in Australia, Elizabeth Wallfisch studied at London's Royal Academy of Music and has performed with the Orchestra of the Age of Enlightenment, Netherlands Bach Society, Tafelmusik, Apollo's Fire, The Hanover Band and the Australian Brandenburg Orchestra among many others. She is a professor of Baroque violin at the Royal Conservatoire, The Hague, and at London's Royal Academy of Music. In 2008 she founded The Wallfisch Band, in which young, talented musicians play alongside experienced interpreters. She is married to the cellist Raphael Wallfisch.
Read: Violinist Elizabeth Wallfisch on how she overcame chronic RSI
Read: How to play the violin without a chin rest
Review: Biber's Rosary Sonatas, played by Elizabeth Wallfisch
Every year since 1987, the town of Magdeburg has awarded the Telemann Prize to an individual or firm for achievement in interpretation or research into Telemann's life and work. Previous recipients have included Simon Standage, Nikolaus Harnoncourt, René Jacobs, the Bärenreiter publishing house and the CPO record label.