Citterio takes up her new role in July 2017, and will open the Canadian period instrument orchestra's 2017-18 season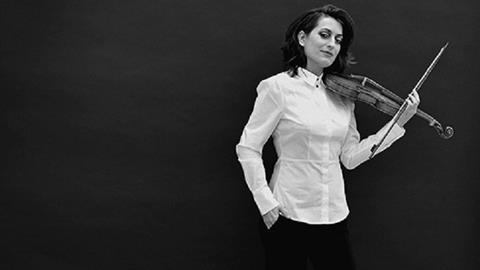 Violinist Elisa Citterio has been named music director of Canadian period instrument orchestra Tafelmusik from July 2017, and will open the 2017-18 season with a celebratory programme in Toronto's Koerner Hall. She takes over from Jeanne Lamon - Tafelmusik's music director from 1981 to 2014, who is currently serving as chief artistic advisor.
Concertmaster of the Accademia della Scala since 2000, and a member of La Scala, Milan since 2004, Citterio has performed with orchestras including Europa Galante, Accademia Bizantina, Il Giardino Armonico, Concerto Italiano, and Zefiro.
'It is with deep joy and excitement that I accept the position of music director of the extraordinary Tafelmusik Baroque Orchestra and Chamber Choir,' she said. 'I am incredibly honoured to take on this role, which gives me the privilege of working with such brilliant musicians. I look forward to meeting audiences in Toronto and on tour.'
Photo: Monica Cordiviola