Leader of the Prague String Quartet, soloist and pedagogue has died aged 95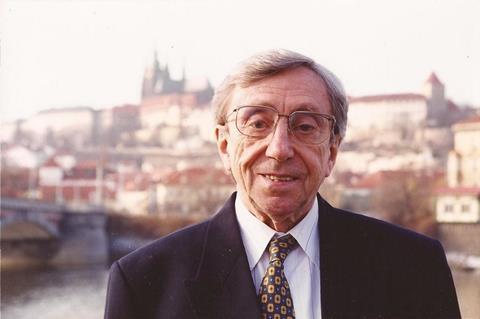 Břetislav Novotný, formerly first violinist of the Prague String Quartet and concertmaster of the Prague Symphony Orchestra, has died. He was 95.
Born on 10 January 1924, in Vsetín, Czechoslovakia (the present day Czech Republic), Novotný took up playing the violin at the age of nine. After completing secondary school education in 1943, he intended to study at the Prague Conservatory, but he did not receive permission to study from the German occupation authorities. Instead, he was forced to work in an armaments factory in Vsetín until the end of the war and it was not until after the liberation in 1945, that he started violin classes at the Prague Conservatory, studying with Professor Bedřich Voldan.
One year before graduating he made his debut at the Smetana Hall in Prague, performing Beethoven's Violin Concerto with the Prague Symphony Orchestra (FOK) under Václav Smetáček. In 1954 he was appointed concertmaster of the Prague Symphony Orchestra - a position he held until 1961.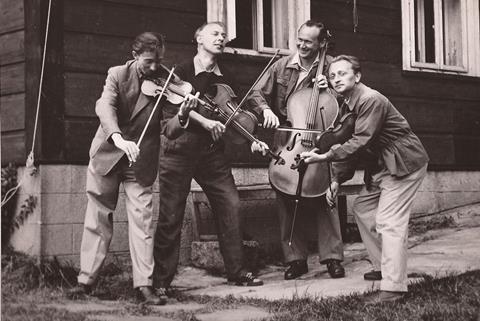 In 1955, Novotný founded the Prague String Quartet, with whom he would regularly travel across the world as first violinist. The group won numerous awards with their recordings for Supraphon, not least the High Fidelity International Record Critics Award in 1978 for their recording of Dvořák's String Quartets.
But chamber music was not the sum of Novotný's career. As a soloist he is perhaps best known for his interpretations of J. S. Bach's Sonatas and Partitas, which he performed in their entirety in two concerts at Prague's Rudolfinum, in January 1969, and recorded the same year for Supraphon.
And as a pedagogue, he taught at the Academy of Music and Performing Arts in Prague, gave master classes in many countries and lectured at the universities of México D. F., UNAM (Mexico), Yale and Stanford (USA), Banff (Canada), Gei-Dai and Musashino (Japan), and Canterbury (New Zealand) - in addition to his private teaching.
Meanwhile, he remained passionate, throughout his life, about orchestral music-making, serving as artistic advisor to the Prague Chamber Orchestra (PKO) from 1972 to 1990, and as conductor of the South Bohemian Chamber Philharmonic (JKF Budweis) České Budějovice from 1988 to 2007.
One of Novotný's younger colleagues, the violinist Václav Hudeček, said: '[Novotný] was an excellent soloist, one of the few to record a complete set of Bach's sonatas and scores for solo violin. He played it unconventionally, but beautifully.…Above all else, he was an extremely modest, decent man, and, from the older generation, the dearest colleague I've ever known in my life.'
Below: Novotný plays Sarasate's Gypsy Airs, Op.20