The cellist was 93 years old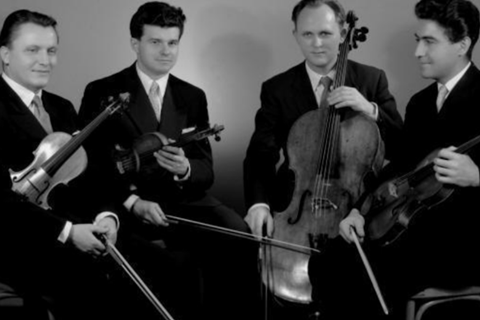 Viktor Moučka, Czech celist and the last surviving member of the original Vlach Quartet, has died aged 93.
Born in Kolín, a town lying some 55 km east of Prague, Moučka studied cello with Karel Sádl at the Prague Conservatory and at the capital's Academy of Performing Arts.
During his studies at the Conservatory, he was awarded the Ševčík Prize four times and was also honoured with a special mention at the Prague Spring Festival.
He was one of the founder members of the original Vlach Quartet, which won the 1955 Liège International Quartet Competition and as a result toured throughout the world.
The players became members of the Prague National Theatre's drama orchestra, which they left in 1957, and were the resident chamber group of Prague Radio until 1971.
After 25 years together, the group wound up in 1975 but its famously sweet, impeccably balanced sound is still preserved in its wide array of Supraphon recordings.
Alongside his performing career, Moučka taught at the Prague Conservatory, where his students included Michal Kaňka, František Host, Karel Fiala, Dagmar Remtová and Táňa Houbová.