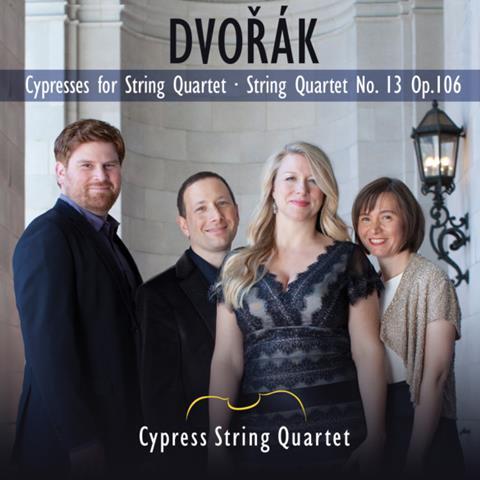 The Strad Issue: January 2013
Description: Technically exemplary accounts that miss a Czech authenticity
Musicians: Cypress Quartet
Composer: Dvorák
With their trenchant response to the opening bars of Dvorák's op.106, the players of the Cypress Quartet emphatically announce a very purposeful performance of dynamic extremes. The care taken over internal balance is exemplary, and the work's many changing moods and tempos, both here and in the finale, move with a seamless continuity. I was equally pleased with the quiet introspection of the slow movement and the nice jog–trot rhythm for the work's scherzo.
Heard in isolation it would have much to commend it, not least the quartet's technical excellence. Yet turn, for instance, to the Vlach Quartet of Prague (Naxos, reviewed April 1996), and you realise that the instinctive Czech idiom is the missing ingredient here. The Cypress's view of the finale's wistful reminiscences sounds plain by comparison, and throughout, the songful aspects of the work are more beautifully conveyed by the Vlach.
You may also find that the Vlach Quartet's more playful approach to the twelve sections of Cypresses is more engaging, though here again I much admire the technical excellence of the playing on this new release. The recording is quite close and very detailed, but for my taste could have benefited from more air around the sound.
DAVID DENTON