The new micro-site brings together a selection of the best cello coverage from The Strad's extensive archive - and all content is free to view until 23 April 2020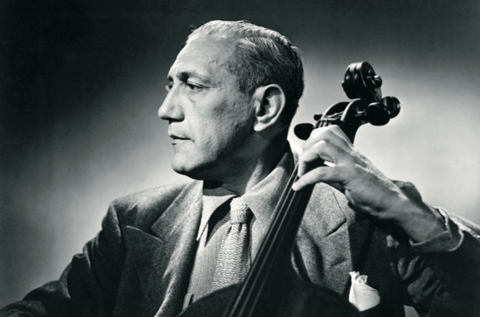 Gregor Piatigorsky Image The Strad Archive
It was with great sadness that we at The Strad heard of the cancellation of the 2020 Piatigorsky International Cello Festival, owing to uncertainty around the Covid-19 virus. As the event's official media partner, The Strad has been closely involved with the festival since 2012 and we know the amount of effort that artistic director Ralph Kirshbaum and his team had put into this year's edition; it promised to be a truly magnificent celebration of the cello, featuring many of the world's leading performers.
For this reason, The Strad has put together a digital tribute to the festival, including reports on previous Piatigorsky events and a selection of the best cello coverage from our extensive archive, in collaboration with our sponsors. Here, you will find articles on great cellists of the past, masterclasses by today's leading performers on important cello repertoire, and some cello-related features (including some from our beloved In Focus series), all illustrated with high-quality photographs.
From the Strad Archive you can read an interview with Gregor Piatigorsky from June 1939, in which the great cellist gave a first-hand account of his flight from Russia into Poland. From The Strad's Cello Heroes special, Mischa Maisky looks back on two influential teachers: Mstislav Rostropovich and Gregor Piatigorsky.
In 'Elgar's Cello Concerto: The classic interpretation' Tully Potter explores the enduring popularity of Jacqueline du Pré's 1965 recording of Elgar's Cello Concerto, which set the benchmark for every cellist who followed her.
From the June 2015 issue, our cover feature 'Deconstructing the Andrea Amati 'King' cello' examines the alterations to the instrument over the past five centuries, and asks what they reveal about the evolution and development of the standard cello form.
All content in this digital Cello Focus is free to view until 23 April 2020. We hope you enjoy!