Violist Lech Antonio Uszynski will join the strings faculty in September 2023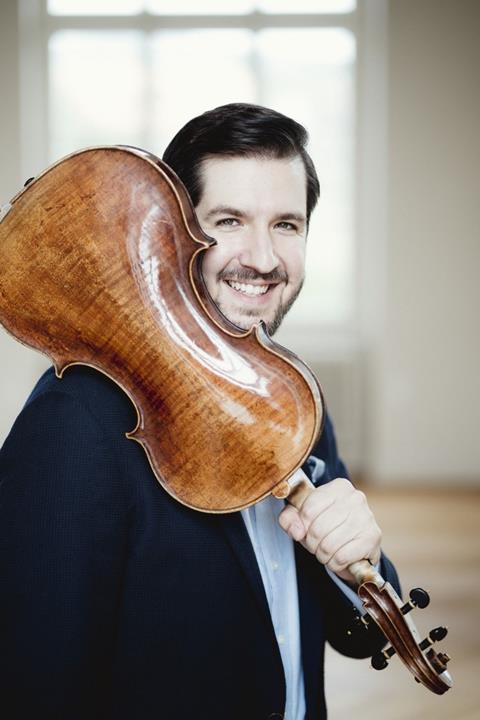 Read more news articles here
Violist Lech Antonio Uszynski will join the strings faculty of The Royal Conservatoire The Hague in September 2023.
The soloist and chamber musician said: 'I am excited to join the viola faculty at this exceptional institution which is rich in tradition. Teaching is a passion for me and to accompany and support young musicians in their development into an independent artist is one of the most fulfilling tasks.'
Uszynsk has been a member of the Stradivari Quartet since 2010 and performed internationally including at Wigmore Hall, the Vienna Konzerthaus and the Philharmonie Berlin. In 2022, he held an interim position as co-principal viola at the Sinfonieorchester Basel and has been guest principal with the Royal Stockholm Philharmonic, the Luzerner Sinfonieorchester and the Gstaad Festival Orchestra.
In 2019, Uszynski released his solo album Progetto Gibson under RCA Red Seal (Sony Classical). The album, which includes Marcello's Cello Sonata no. 6, Brahms's and Shostakovich's Sonatas for Viola and Piano, was inspired by Stradivari's 1734 'Gibson' Viola, which Uszynsk played on for several years and loosely connected to the violist George Alfred Gibson by which the instrument is known. Uszynsk's previous recordings also include Steve Reich's quartets Different Trains and Triple Quartet for Warner Classics and chamber music versions of Mahler 1st and 4th Symphonies.
A graduate of Zurich's University of the Arts, Uszynsk studied with Ana Chumachenco, Zakhar Bron, Michel Rouilly and Rudolf Barshai.
He currently performs on a rare 1690 viola by the Hendrick Willems.
The application deadline for new prospective students is 1 March.