The ten groups will compete for a €15,000 first prize at the contest, to be held in Trondheim in September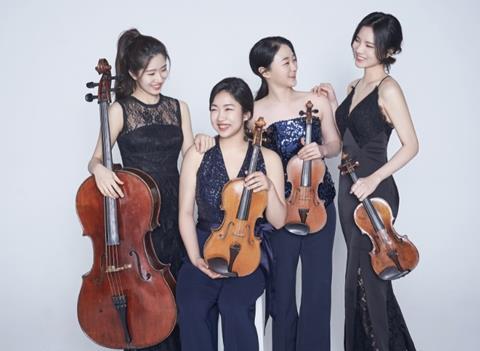 The organisers of the Trondheim International Chamber Music Competition in Norway have revealed the ten groups that will be competing for the €15,000 first prize at the 2021 edition, taking place from 21-25 September. The line-up includes the Risus Quartet, recent winners of the Fischoff National Chamber Music Competition in the US; and the Animato Quartet, one of the four laureates of the 2021-22 Dutch Classical Talent Award.
The full list of competitors is:
Animato Quartet (Norway/Netherlands)
Arete Quartet (South Korea)
Chaos Quartet (Germany/Hungary/Italy/Netherlands)
Clova Quartet (Bolivia/Spain/UK)
Quatuor Confluence (France)
Erinys Quartet (US/Latvia/Finland/Greece)
Leonkoro Quartet (Germany)
Quartetto Leonardo (Italy)
Novo Quartet (Denmakrk/Poland)
Risus Quartet (South Korea/US)
British violinist Levon Chilingirian, leader of the Chilingirian Quartet, will chair this year's jury. The rest of the jurors are: Leonard Disselhorst (Germany), Henninge Båtnes Landaas (Norway), Nina Lee (US), Geir Inge Lotsberg (Norway), Frederik Øland (Denmark) and Marianna Shirinyan (Armenia).
Participants must prepare six works, including the commissioned string quartet Dancing Critters by Eirik Hegdal. As well as the three top prizes (€15,000, €10,000 and €5,000) there will be an audience prize and one for the best performance of the commissioned work.
Read: Mithras Trio wins 2019 Trondheim Chamber Music Competition
Video: Trondheim competition winning Maxwell Quartet plays Beethoven String Quartet no.12 (op.127)
Read: Van Kuijk Quartet wins 2013 Trondheim contest top prize
Photo: Byung Kyu Park