The violinist takes up her position from September 2019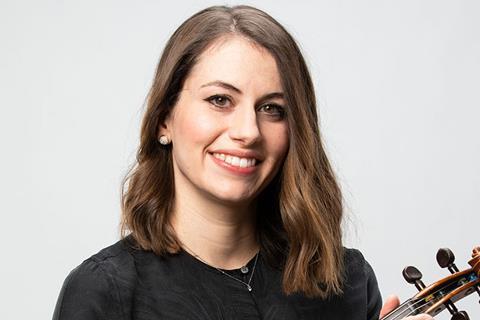 Following an audition process that attracted candidates from all around the world, Stefani Matsuo has been appointed as Concertmaster of the Cincinnati Symphony Orchestra (CSO). The violinist takes up the position from next month, September 2019, which marks the start of the ensemble's 125th anniversary season. She is the orchestra's first female concertmaster.
Matsuo joined the Orchestra in 2015 as a member of the second violin section. She then won the audition for Associate Concertmaster in 2018. That same year, Timothy Lees, who had served as CSO Concertmaster since 1999, stepped down due to injury. Lees officially retired earlier this year.
In Lee's absence during the 2018-19 season, the orchestra welcomed a number of guest concertmasters, including Matsuo.
The process of finding a new concertmaster involved a screened audition as well as a trial period. Matsuo won that audition in March, then performed Mozart's Violin Concerto No. 4 as the featured soloist during the CSO's season finale programme in May, during her concertmaster trial week.
Louis Langrée, the CSO's music director, commented: 'Stefani has consistently demonstrated remarkable artistry and leadership. Throughout the audition process, her playing set Stefani apart from the competition. I am confident in her extraordinary abilities and am thrilled she is serving in this vital role of Concertmaster moving forward.'