The 25-year-old violinist receives €2500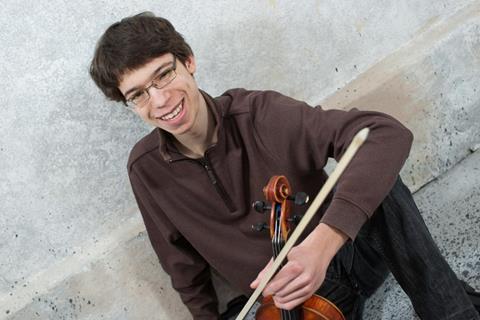 Simon Wiener has been announced as the winner of this year's International Johannes Brahms Violin Competition. The 25-year-old violinist receives €2500.
Second prize of €1500 was awarded to Tikhon Lukyanenko, while third prize of € 500 went to Hwapyung Yoo.
Born in Uster in Switzerland, Wiener started playing the violin at the age of four and a half. From 2010 to 2014, he was a student of Zakhar Bron and then continued his master studies with Renaud Capuçon at the Lausanne University, where he graduated in 2018 with an honours Soloist diploma. He is currently studying with Ilya Gringolts at the ZHdK in Zurich.
Sitting on this year's jury were: Andrej Bielow, Arik Braude, Michael Frischenschlager, Anna Kandinsky, Elisabeth Jess-Kropfitsch, Orfej Simic and Andreas Vierziger.
Previous winners include Eva Zavaro, Benjamin Herzl and Ioana Cristina Goicea.