Six violinists will progress to perform a Mozart concerto on Wednesday 6 April in Odense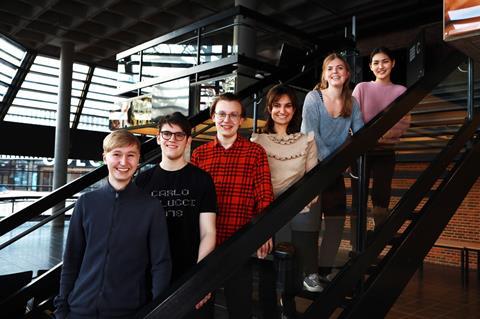 Following the second round performances on Monday 4 April, six contestants will progress to the semi-finals of the Carl Nielsen International Violin Competition. They are:
Hans Christian Aavik (23, Estonia)
Ava Bahari (25, Sweden)
Sarah Jégou-Sageman (23, France)
Lorenz Karls (20, Austria)
Eun Che Kim (24, South Korea)
Bohdan Luts (17, Ukraine)
The contestants will enjoy a rest day today in preparation for semi-final round on Wednesday 6 April at 7pm CET. They will prepare one from Mozart's Violin Concertos no.3, 4 or 5, to be performed with Odense Symphony Orchestra, conducted by Daniela Musca. Participants will also perform a solo encore of five minutes in duration.
The 2022 violin jury consists of Noah Bendix-Balgley, Eugen Tichindeleanu, Albena Danailova, Tasmin Little, Judith Van Eeckhout, Mark Williams and Baiba Skride.
First prize winner will receive a prize package including a cash prize of €12,000, a recording deal with Orchid Classics and Odense Symphony Orchestra worth €13,000 and solo engagement with top Nordic orchestras. The final violin rounds will be held on Friday 8 April and Sunday 10 April, which will be live-streamed here on The Strad website.