The festival is yet another casualty of the rising number of Covid cases in Europe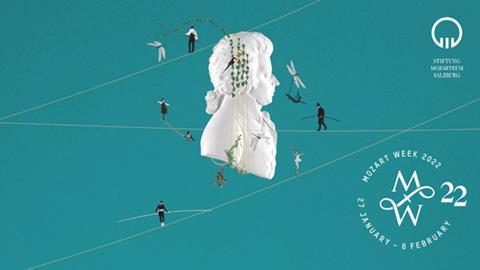 The Salzburg Mozart Week, originally planned for 27 January until 6 February 2022, has been cancelled due to the pandemic situation in Salzburg.
According to calculations from the Salzburg Provincial Government, peak Covid cases are due to coincide with the planned festival week, with continued travel restrictions and reduced audience capacity causing further implications.
Artistic director Rolando Villazón says, 'The situation in Salzburg has deteriorated dramatically, and according to the relevant authorities, no improvement is to be expected. We have done our utmost, but in view of this assessment it would be unacceptable for all concerned to hold the 2022 Mozart Week. The health and safety of our performers, our employees and our audiences has to take priority.
'With unutterably heavy hearts, we are therefore compelled by the pandemic to cancel the 2022 Mozart Week entirely.' he concludes.
The Salzburg Mozarteum Foundation holds a long tradition since 1956, holding the Mozart week festival commencing on the composer's birthday of 27 January. String stars that were due to play at this year's festival include the Hagen Quartet, Lisa Batiashvili, Janine Jansen, as well as a trio of Renaud Capuçon, Gérard Caussé and Julia Hagen.