Spate of terrorist bombings in Texan state capital, thought to be racially motivated, claims life of 17-year-old musician Draylen Mason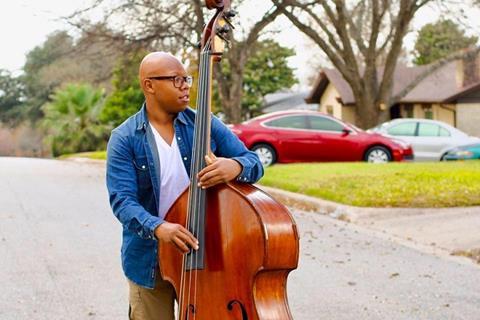 A young double bassist became the second victim of a package bombing campaign in Austin, Texas, on Monday. Draylen Mason, 17, was killed and his mother seriously injured when they picked up a package left by their front door.
Mason had recently been accepted to study at the University of Texas Butler School of Music and the University of North Texas where bass virtuoso Jeff Bradetich is professor.
'He had just been accepted at UNT and had emailed with my wife Gudrun a day before the bombing,' Bradetich told The Strad. 'His last email to his orchestra director was about how excited he was to be accepted at UNT to fulfil his dreams.'
Mason was principal bass of the Austin Youth Orchestra and the Austin Soundwaves music project, as well as a member of the Interlochen Center for the Arts.
'It is with a heavy heart that we learn of the passing of Draylen Mason,' a statement from Interlochen said.
'Draylen was a talented young man, full of joy, with exceptional promise. We, the Interlochen Bass Institute faculty fondly remember working with him and particularly, his affable nature.'
The International Society of Bassists released the followign statement: 'This tragedy has shaken our double bass community as few things have. Draylen was college bound, pursuing his long held goal of being a professional musician, and he was full of hope, talent and ambition. We have all been cheated out of everything he was, and everything he was going to be. As we remember and honor his beautiful example, let's resolve to push back against hate and discord with love and compassion, using our words and music to remind the world that we are one people, with the same dreams, goals and needs.'
A memorial fund in aid of Mason's family has been set up here