The violinist, who had a varied career as a concertmaster, soloist and musical educator, has died of colon cancer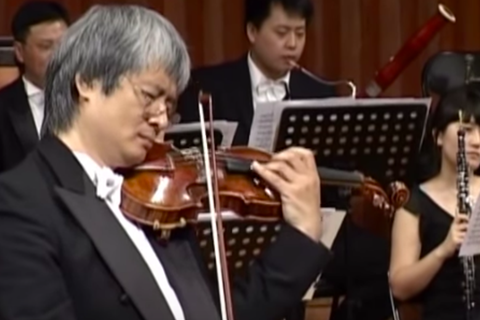 Yang Xi, concertmaster of the Raleigh Symphony Orchestra, principal violist of the Carolina Philharmonic and artistic director of the Carolina International Orchestra, has died of colon cancer. He was 56 years old.
Raised in Chengdu, China, Xi grew up in a musical family. His father was a conductor, violinist and a music educator. His mother was a renowned pianist in China.
Aged 7, Xi received a half size violin from his father, and by the age of 10 he had begun to perform live on televion and radio stations.
At 15 he won a national audition to enter the Central Conservatory of Music in Beijing, where he studied both violin and viola, and at 16 he had his first solo debut with the Beijing Philharmonic Orchestra, having won the National Violin Competition in Shanghai.
He was 20 when he arrived in the US, winning the Arkansas National Strings Competition and performing widely before continuing his studies at Indiana University's Jacobs School of Music with James Buswell, Nelli Shkolnikova, Josef Gingold and Rostislav Dubinsky.
Later, he was appointed Principal Violist for the Florida Grand Opera, as well as the Symphony of the Americas.
During his years in the US, he performed for President Clinton and President Bush Senior and collaborated with artists including Pinchas Zukerman, Plácido Domino and Stevie Wonder.
He also held a long-term teaching Professorship on faculty at the Meredith College School of Music.