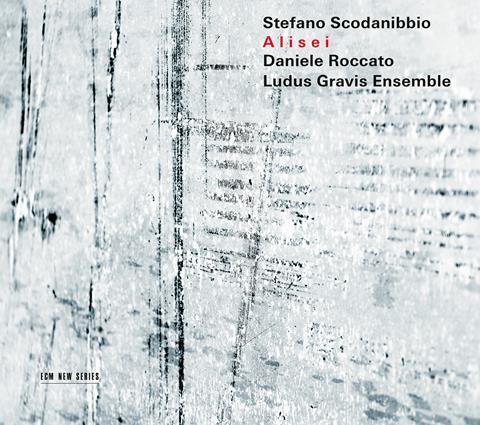 THE STRAD RECOMMENDS
The Strad Issue: February 2019
Description: Essential tribute to the central innovator of modern double bass music
Musicians: Daniele Roccato (double bass) Giacomo Piermatti (double bass) Ludus Gravis/Tonino Battista
Works: SCODANIBBIO Alisei, Ottetto, Due pezzi brillanti, Da una certa nebbia
Catalogue Number: ECM NEW SERIES 481 7041
Stefano Scodanibbio's name may be unfamiliar to some readers, but his skill and innovation on the double bass made him a firm favourite in the circles of contemporary music, theatre and philosophy. His performances at major festivals in the 1980s and 90s meant that he was closely linked with the renaissance of his instrument, leading him to forge unlikely connections across the worlds of contemporary music and philosophy with figures such as Xenakis, Terry Riley and Giorgio Agamben.
This album explores some of his key works, which are only now recently receiving the attention they deserve thanks to one of his key collaborators, the double bassist and composer Daniele Roccato.
Its centrepiece is the world-premiere recording of Ottetto, which aimed to sum up all the innovations and compositional techniques he had developed over the course of his life. It is performed here by the ground-breaking double bass ensemble Ludus Gravis, founded by Scodanibbio and Roccato, and makes for a wholly immersive listen: trembling, percussive rhythms jostle for space with hypnotic pizzicato figures.
The group is masterful at rendering astonishing dynamic extremes, dying away to a barely-there whisper, before suddenly breaking into a roiling torrent of skittering bowing.
Elsewhere there are solo works, and a fantastic duet. Da uni certa nebbia pays tribute to the free-floating compositions of Morton Feldman. Roccato is joined here by his pupil Giacomo Piermatti, who adds 'a misty veiling' over the former's suspensions. It's a masterclass in slow, creeping tension.
The title piece, Alisei (Trade Winds), is technically dazzling, its high-wire harmonic trills and string-crossings showcasing Roccato's impossibly deft control of the instrument. The overall effect makes for a challenging, but always fascinating listen, and it's pleasing that through this release, more people will get to experience Scodanibbio's aim of making the bass 'sing with its own voice'.
THOMAS SHORT