Violinist David Chan will be giving a virtual masterclass as part of a collaboration between Lessonface and MET Orchestra Musicians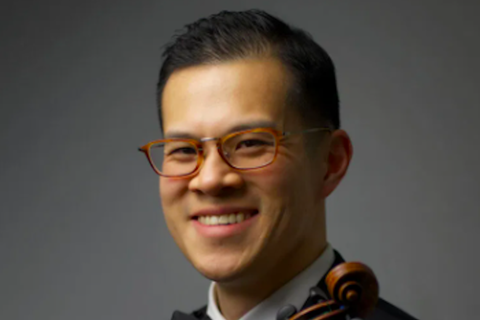 Lessonface, the online music school, has teamed up with the MET Orchestra Musicians for a virtual masterclass with violinist David Chan - concertmaster of the Metropolitan Opera - on 23 April beginning at 8 pm EDT (1 am GMT).
This masterclass is the culmination of an ongoing series of 20 free live online masterclasses since August 2020 with MET Orchestra Musicians providing live coaching to selected advanced-level students performing live from their locations in the US, Canada, Europe, and Asia.
Advanced violinists who wish to take part in the masterclass with David Chan may apply for a performer spot before 1 April. Meanwhile, musicians of all levels and classical music fans may view the live interaction over Zoom.
Viewers may also submit questions ahead of time for the MET Orchestra panelists to address in the live sessions. The sessions are recorded and made available for later viewing on Lessonface.
Read: Benedetti Foundation announces online daily music lessons
Read: Pay cuts planned for New York Philharmonic musicians and Metropolitan Opera workers
'We are beyond excited to have the expertise of David as he enchants us with his musical brilliance and knowledge,' said Kati Falk-Flores, Lessonface's Director of Marketing and emcee for the masterclass series. 'His career speaks for itself, and his ability to inspire future generations of musicians is so appreciated, especially during our current times when music has been a source of comfort and stability for so many students. We extend our sincere gratitude to David and the MET Orchestra for allowing its artists to share their time with our students.'
Additional MET Orchestra musicians in the upcoming masterclass series include tuba player Christopher J. Hall on 14 March; English Horn player Pedro Díaz on 28 March; and violinists Bruno Eicher, Julia Choi, and Elena Barere on 11 April. These masterclasses will take place from 4pm to 5.30pm EDT. The masterclass with David Chan will take place from 8pm to 9.30pm EDT.
The masterclasses take place on Lessonface.com. For more information, visit the Lessonface site.