Cohen will begin his new role from September 2022, alongside principal cellist Rebecca Gilliver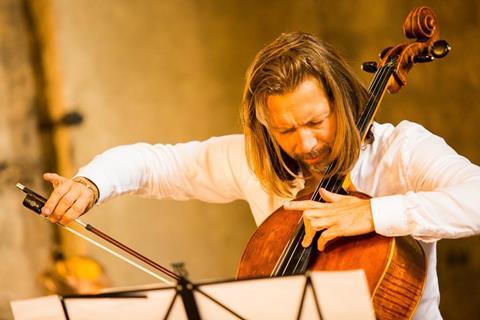 Cellist David Cohen has been appointed principal cello of the London Symphony Orchestra. He will begin his new role in September 2022, alongside Rebecca Gilliver, who has been principal since 2009.
Of his appointment, Cohen stated, 'I am hugely honoured to be joining the LSO. I feel beyond excited by the prospect of working with an orchestra with such a broad repertoire of work, unflagging energy and top flight musicians. I am also looking forward to continuing my commitment to working with young musicians at all stages of their development and throwing myself into this activity with the team at LSO Discovery'
Before he takes up his new role, Cohen will play for two concerts conducted by LSO principal conductor Sir Simon Rattle on 8 and 9 December 2021.
Cohen's appointment follows the departure of former principal cellist Tim Hugh, who joined the Orchestra of the Royal Opera House in 2019. Cohen plays a Domenico Montagnana 'ex-Pergamenschikow' cello c.1735, courtesy of Mrs Pat Morton and the Razumovsky Trust
He studied at the Yehudi Menuhin School and then at the Guildhall School of Music & Drama where he studied under Oleg Kogan. He has won prizes at several competitions including the Gold Medal at Guildhall, the Geneva International Cello Competition and J.S.Bach International Competition. As well as being a former principal cello of the Philharmonia Orchestra, he is also the artistic director of the Melchoir Ensemble and the founder and artistic director of the chamber music festival,'"Les Sons Intensifs' in Lessines, in Belgium. He is also a professor at the Conservatoire Royal de Musique de Mons in Belgium, a position he has held since 2000, and at Trinity Laban Conservatoire of Music and Dance in London.