St Mary's Music School hopes to raise awareness of its campaign to move to the Old Royal High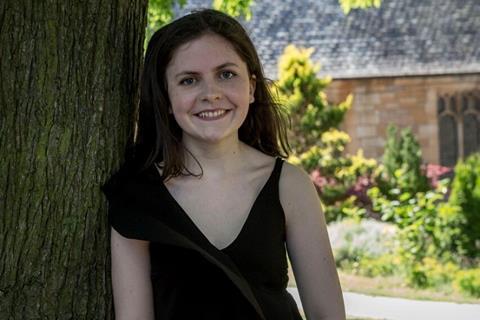 St Mary's Music School, Scotland's only independent specialist music school, has produced a new animated film to support the future of its pupils and a possible move to a new iconic site in Edinburgh.
The film, which will be released on Giving Tuesday on November 27th, unites the talents of the emerging Edinburgh painter Colin Povey and eighteen-year old violinist Emma Baird, a former pupil at St Mary's Music School, who has now gone on to study at the Royal Academy of Music in London.
It features Emma's performance of Vivaldi's Largo from The Four Seasons (Winter), set against Povey's specially commissioned painting of Calton Hill and The Old Royal High, a building that has recently been at the centre of much attention: developers wish to use it for luxury hotels. But St Mary's is campaigning to gather support to turn it into its new home.
Commenting on the film, Dr Kenneth Taylor, headteacher at St Mary's, said, '[The film] will raise awareness about a perfect fit, the bringing together of two of Scotland's national treasures – St Mary's Music School and the Old Royal High – and will encourage broad-based financial support for our young musicians on Giving Tuesday through online giving.
'We have been overwhelmed by the support which our proposed move to a new home at the Old Royal High has received from the arts, education and cultural communities, as well as Edinburgh residents.'
Currently located in the West End of Edinburgh, St Mary's Music School is open to young musicians aged 9-19 years. Entry to the school is by audition and assessment, based on musical ability and potential, regardless of personal financial circumstances or background. Thanks to the Scottish Government Aided Places Scheme and philanthropic gifts through fundraising, almost all instrumental families make an affordable contribution to fees, which, in some cases, can be fully covered.
The money raised through Giving Tuesday will go directly into the school's Bursary Fund.