All full orchestra concerts originally scheduled for August and early September 2020 have been cancelled due to Covid-19 safety regulations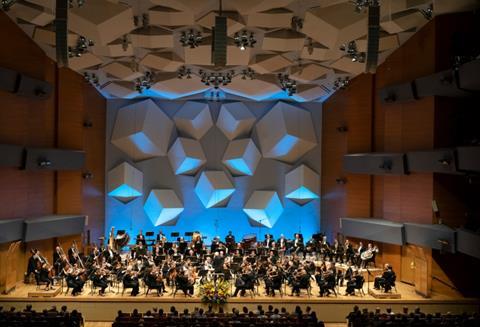 The Minnesota Orchestra has announced the cancellation of all full orchestra concerts scheduled to take place inside Minneapolis's Orchestra Hall from 3 August to 5 September 2020, as they don't meet Minnesota's current coronavirus guidelines for large events.
In place of the orchestral concerts will be a phased return to live programming, beginning with 24 chamber music performances outside Orchestra Hall on Peavey Plaza throughout August. Tickets to these concerts will be offered to audience members who currently hold tickets to the cancelled events, while a limited number of complimentary tickets will also be available to the public through an online lottery system.
Performances will take place daily at 7pm from Tuesday to Sunday. Every concert will be 70 minutes long, without an intermission, and will feature a piece of music written by a Black composer.
Read: Bravo! Vail launches re-imagined summer festival following May cancellation
Read: Cadogan Hall reopens for streamed concerts and recording sessions
Read: BBC Proms reveals full details of socially-distanced 2020 season
The total capacity for the concerts, including musicians, staff and audience members, will be up to 250 people, and seating for both musicians and audience members will by socially distanced. In the case of inclement weather, the performance will be cancelled.
'While we aren't able to offer the full orchestra concerts in August that we originally envisioned, we are pleased to focus on what the orchestra can responsibly and creatively do next month in alignment with the state's "Stay Safe MN" guidelines,' said president and CEO Michelle Miller Burns. 'Right now, that means we can take advantage of summer weather to offer outdoor chamber music for small audience groups—with physically separated seats, face masks and screening surveys all in place. This is the first step in the orchestra's gradual, phased approach to offering concerts again, and we are proceeding with great care to make it a safe and joyful experience.'