Six finalists in junior section range from ages 10 to 13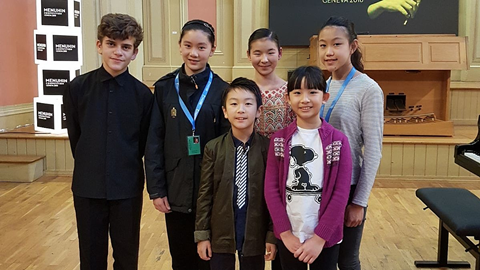 The six finalists in the junior category of the 2018 Menuhin Competition are:
Clara Shen, Germany, 12
Chloe Chua, Singapore, 11
Hina Khuong-Huu, USA / Japan / France, 13
Christian Li, Australia, 10
Ruibing Liu, China, 13
Guido Sant'Anna, Brazil, 12
The competition is separated into a Junior Division, open to violinists aged between 11 and 15, and Senior Division for ages 16 to 22. The semifinals for the senior division take place tomorrow, 18 April, with the junior finals on 20 April and senior finals on 21 April. The event will close with a gala concert on 22 April featuring the winners of both sections plus Julian Rachlin, Maxim Vengerov, Soyoung Yoon, Ilya Gringolts and the Royal Philharmonic Orchestra.
The biennial competition is unusual for moving to different locations each edition: the previous event, 2016, in the 100th anniversary year of founder Yehudi Menuhin's birth, took place in London. Its winners were Ziyu He (Senior Division) and Yesong Sophie Lee (Junior Division).