Now in its eleventh edition, the young cellists' showcase in Poland will announce its winner this evening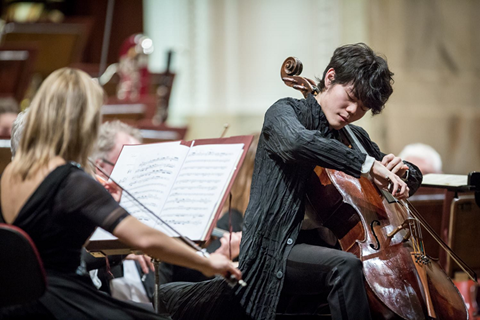 The Witold Lutosławski International Cello Competition has entered its final stage with four musicians under the age of 24: Chen Yibai (China), Herbert Oliver (USA), Sato Haruma (Japan) and Ueno Michiaki (Japan).
The winner will be announced this evening (9 February) at 9pm Warsaw time, with a laureates' concert taking place on Saturday 10 February at the Warsaw Philharmonic Concert Hall. First place carries a cash prize of €15,000.
The four finalists will each play Lutosławski's Concerto for Cello and Orchestra as well as their choice of C.P.E. Bach's Concerto no.3 in A major, Antonín Kraft's Concerto in C major op.4, or one of Haydn's Cello Concertos in C major or D major.
The jury comprises Kazimierz Michalik (chair), Andrzej Bauer, David Geringas, Louise Hopkins, Roman Jabłoński, Antonio Meneses, Ivan Monighetti, Kenji Nakagi, Pieter Wispelway, and Marcin Zdunik