The prolific orchestral and session violist who raised funds for various charities has died aged 101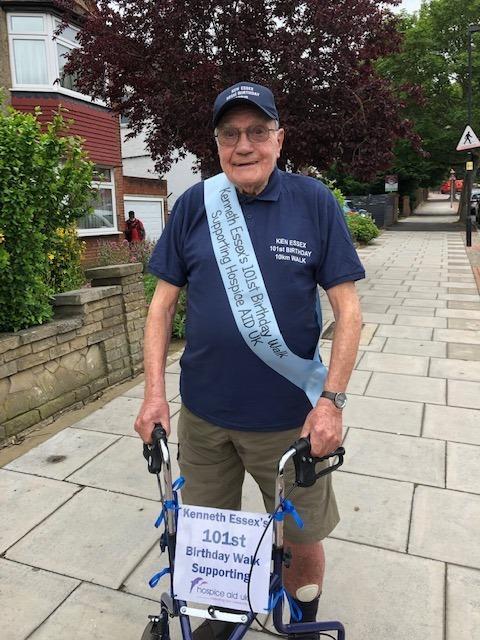 London viola player Kenneth Essex has died at the age of 101. He enjoyed a performance career of almost 60 years, going on to earn attention in the last years of his life for his fundraising efforts during the pandemic.
Essex studied viola at the Royal Academy of Music before serving in the Royal Navy during the Second World War. After this, he embarked on a prolific playing career, where he performed with the London Philharmonic Orchestra, the Boyd Neel Orchestra, the Royal Philharmonic Orchestra, the Hurwitz and Amadeus Quartets, before becoming principal viola with the London Symphony Orchestra.
He left the LSO to go freelance, performing with the Aeolian, Delme and Gabrieli Quartets in expanded quintet and sextet instrumentations. He played with the Academy of St Martin-in-the-Fields and embarked on a career as a film, TV and popular music session musician. He is renowned for performing on the title music for the TV show Fawlty Towers, the title music of the film The French Lieutenant's Woman, which features a viola solo, and incidental music for Last of the Summer Wine. In a statement for his 101st birthday challenge charity fundraiser, for which he aimed to raise money for Hospice Aid UK, Essex said, 'Many people will not know me, but they have certainly heard my playing!' As such, he performed on The Beatles track Yesterday, about which he reported, 'It was pretty simple stuff…It took so little time we only got a half-session fee of five guineas'
In the midst of the pandemic in 2020, taking a leaf out of Captain Tom Moore's book, Essex raised funds for Moorfields Eye Hospital by walking 10 kilometres before his 100th birthday. Initially aiming to raise £1000 for the hospital that treated him for macular degeneration in both eyes, he raised his target to £20,000 following intense media interest. Essex aimed to repeat the feat in 2021 leading up to his 101st birthday in July, again by walking two circuits of 500 metres a day for ten days to raise funds for Hospice Aid UK.
Read: Viola player raises £16k in charity walk before his 100th birthday
Read: Violinist Lukas David has died
Read: Leon Bosch: Life Lessons