The violinist shares an important lesson taught to him by cellist Mstislav Rostropovich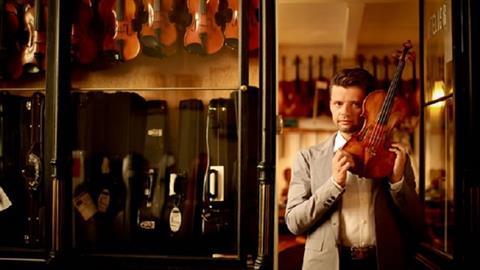 The following article is published as part of a larger 'Life Lessons' interview with violinist Julian Rachlin in The Strad's January 2017 issue, out now – download on desktop computer or through The Strad App.
'Brush your taste as often as you brush your teeth.' It might sound odd but it comes directly from Prokofiev via Rostropovich, who said it to me.
What he meant was that, even if you think you're doing something the best way, or even the only way, it doesn't mean you can't (or shouldn't) completely change your mind about it tomorrow. Don't be stubborn – just because you've thought a particular approach is right, you must always be open to change. You can't spend your whole life doing things exactly the same way!
When I was studying with Pinchas Zukerman and he told me to learn the viola, I said that it was impossible because I couldn't read the clef. But he was making the same point as Rostropovich: flexibility is key. So I started playing the viola, and also learning second violin parts, conducting – anything to get another perspective on what I was doing.
A great way to 'brush your taste' is to play with lots of different musicians. All players and conductors have their own approach, so playing with them opens your eyes and teaches you to compromise. You learn what's really indispensable and what you're willing to change.'
To read the full interview with Julian Rachlin, download The Strad's January 2017 issue on desktop computer or through The Strad App.
Photo: Julia Weseley