The masterclass contained use of 'insensitive and offensive cultural stereotypes'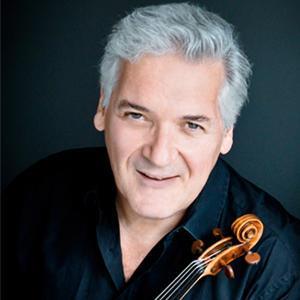 The Juilliard School has withheld viewing of a virtual violin masterclass by Pinchas Zukerman.
Read: Juilliard Students respond to Westboro Baptist Church protesters with music
Read: 'Young players today should be realistic about making a career' - violinist Pinchas Zukerman
The masterclass was held and recorded via Zoom last Friday 25 June at the Juilliard Starling–DeLay Symposium on violin studies. As reported in an account by violinist.com, Zukerman employed racial stereotypes in an attempt to get two students to play more expressively.
Following the masterclass on Sunday, a statement was issued by the symposium artistic director Brian Lewis and Juilliard Director of Lifelong Learning John-Morgan Bush:
'Unfortunately, we will not be posting the video of Friday's final master class with Pinchas Zukerman, who in the course of the class used insensitive and offensive cultural stereotypes. Those remarks did not represent the values of the Symposium or The Juilliard School. We have addressed this issue directly with the students involved and with Mr. Zukerman himself, who was a guest engaged for this symposium and has offered his apologies. On behalf of the Symposium and the school, we sincerely apologize to all attendees and again extend a personal apology to the recipients of those comments.'
Zukerman has not responded to the decision.