The cellist was 78 years old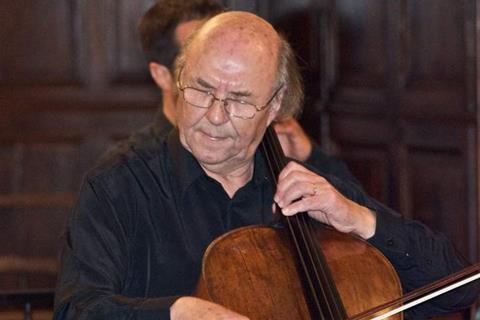 The cellist Jean-Marie Gamard - former principal cellist of the Orchestre national de France - has died, aged 78.
Born in 1943, Gamard studied with the highly-revered cellist André Navarra at the Paris Conservatory, before going on to establish a career as a solo, orchestral and chamber musician. He was principal cellist of the Orchestre national de France, and of the Orchestre de l'Opéra national de Paris – a position he held for 20 years. He was also a member of the Via Nova Quartet, founded by the violinist Jean Mouillère.
But it is perhaps as a teacher that he will be most vividly remembered. At the Conservatoire National Supérieur de Musique et de Danse in Paris (where he taught from 1983 to 2006) and at the Conservatoire à Rayonnement Régional in Rueil-Malmaison, he trained a wide range of musicians, several of whom went on to establish themselves as soloists (such as Christian-Pierre La Marca or Sébastien Hurtaud) or to land jobs in major orchestras - among them Solène Kermarrec at the Berlin Philharmonic and Jérôme Fruchart at the Amsterdam Concertgebouw.
Commenting in France Musique, Frédéric Audibert, one of Gamard's students, said: 'Jean-Marie Gamard brought me high standards with regard to technique and especially with regard to music. He didn't just play the works, he really went to the bottom, he lived them. Once, while I was working on Carl-Philipp Emanuel Bach's Concerto , he said to me "if that doesn't wake you up at night, you can't play this piece well". It was really torment to the end! If it didn't work, we had to start over.'
Christian-Pierre La Marca said of his former teacher: 'He was a cello daddy. He had no children but he was involved with us as he would have been with his own children. Today, we all feel orphans.'