The French cellist will release five albums with the label over the next two years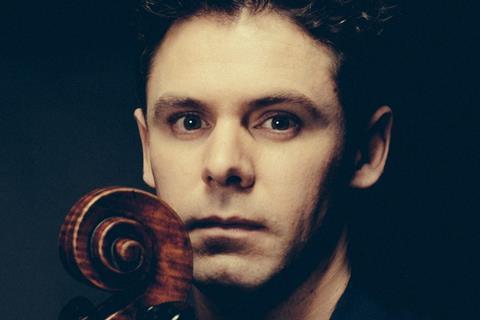 The 37-year-old French cellist Christian-Pierre La Marca has signed to Naïve.
Known for his broad-minded and imaginative programme choices, Marca will release 5 albums with the label between now and 2022. His first, Cello 360, comes out on 27 November 2020 and features repertoire ranging from Bach, Telemann and Grieg to Hans Zimmer and The Beatles.
Originally from Aix-en-Provence, La Marca initially studied in his hometown and then at the Paris Conservatoire with Jean-Marie Gamard and Philippe Muller; in Cologne with Frans Helmerson; and then in London with Steven Isserlis. He has also had advice from Mstislav Rostropovitch, Heinrich Schiff, Natalia Gutman, Anner Bylsma and Gary Hoffman. By the age of thirty, he had won several international prizes, including the Osaka and Frankfurt International Competitions. He teaches at the Académie Jaroussky at La Seine Musicale (Paris), and co-directs the Festival du Forez. In 2019, he launched Concert for the Planet, a solidarity project in support of the GoodPlanet Foundation by Yann Arthus-Bertrand.
Read: Postcard from Dresden Music Festival

Of his signing to Naïve, Marca says: 'I am very happy with this new collaboration. This support opens up a wide range of possibilities at a key moment in my journey. Naïve has always been a "house of artists" and is very open to an artist's most personal projects.'
Pierre-Antoine Devic, Head of Naïve Classique, added 'Bringing together and supporting the projects of such intense creativity as those of Christian-Pierre La Marca is a thrilling adventure and fits perfectly with the identity of the label. Via our networks across Europe, America and Asia, we're eager to spread the word about his musical vision, repertoire, and his bridging of eras and styles. Welcome, Christian-Pierre!'