DREAMSTAGE aims to help artists who have lost performing opportunities due to COVID-19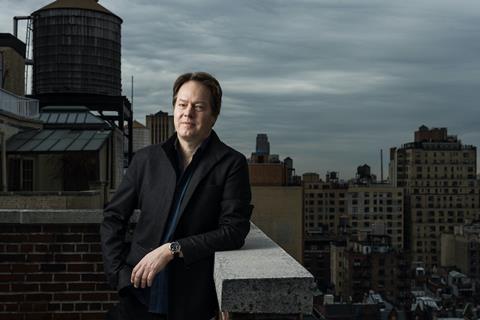 The cellist Jan Vogler is to launch a new high quality streaming platform on Saturday 22 August, in cooperation with the Dresden Music Festival, of which he is director.
He founded www.dreamstage.live together with two partners - Thomas Hesse and Scott Chasin - to help all the artists who, due to coronavirus, now have no live performing opportunities: the design of Dreamstage simulates a traditional live event with virtual ticket offices, an entrance for the audience, artistic entrance, and a post-performance lounge. Ticket proceeds will go to musicians.
The first concert, on Saturday, at 8pm German time, will feature Vogler playing together with Hélène Grimaud - a newcomer to streaming performances - at Bard College in Annandale-on-Hudsun/New York. They will play pieces by Schumann, Brahms and Shostakovich.
Read: Dresden Music Festival to take place as Livestream event
Read: Jan Vogler: Life Lessons
Read: Cellist Jan Vogler announces 24-hour music video livestream marathon event
From then on, there will be a schedule of daily concerts with artists including Senegalese musician Pape Diouf, singer Ute Lemper, and violinist Gil Shaham. The Dresden Festival Orchestra will also perform under Josep Caballé Domenech on 12 September 2020.
There are also plans for concerts from the 2021 Dresden Music Festival to be streamed via Dreamstage as an accompaniment to the live experience.
'The Covid-19 crisis has shown us the need to use the technology of the 21 st century in the field of live performances. I am looking forward to contributing to a new project that will benefit both my fellow musicians and our worldwide audience,« said Jan Vogler, Director of the Dresden Music Festival, Co-founder and Artistic Director of Dreamstage.'