Abdul Wadud pushed the boundaries of jazz and improvisatory cello playing from the 1970s to the 1990s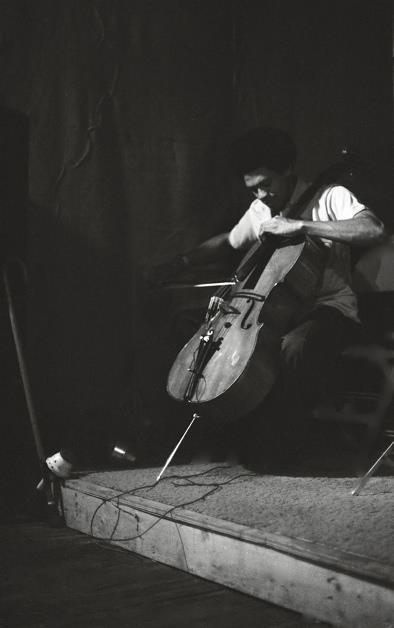 Abdul Wadud, a cellist who explored the realms of avant-garde jazz and classical music, died on 10 August 2022 at the age of 75. His death was announced on social media by his son, the Grammy-nominated R&B and soul singer Raheem DeVaughn.
Originally Ronald E. DeVaughn, he was born on 30 April 1947 in Cleveland, Ohio, where he grew up in a musical household. He attended Youngstown State, then Oberlin College, where he played for the Youngstown Symphony Orchestra and converted to Islam, changing his name. He attained a masters degree from SUNY Stonybrook in 1972 and embarked on a performance career, playing with the New Jersey Symphony Orchestra, in Broadway pits, and enjoyed the New York City jazz scene, where his associates included saxophonist Arthur Blythe, flutist James Newton and pianist Anthony Davis.
One of Wadud's pioneering techniques was playing the cello in jazz groups without a bow. Wadud brought his pizzicato techniques to jazz sessions throughout the 1970s, 80s and 90s, working as both a bandleader and sideman.
During his time at Oberlin, Wadud met saxophonist and composer Julius Hemphill. The pair collaborated on a 15-minute piece called Dogon A.D., the title track of Hemphill's 1972 album. Two decades later in his liner notes to the album Oakland Duets, Hemphill said of Wadud, 'we're so close musically, I feel like I have total freedom. I feel like I could play anything, and he would respond. He knows he could do the same. I know for a fact that Abdul and I could count off a tempo and play for hour.'
Wadud lived in Charlotte, North Carolina following his professional career, later returning to his hometown of Cleveland until his death. He is survived by his son and daughter.