She receives 80,000 zloty (£17,000) as well as a number of performance opportunities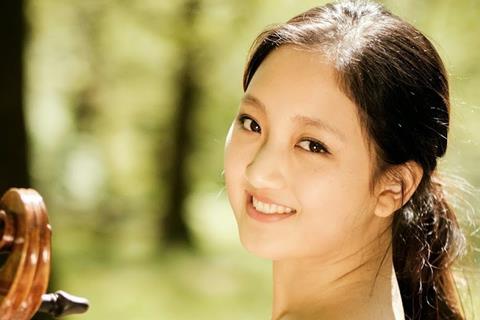 The cellist Hayoung Choi from South Korea has been announced as the winner of the 3rd International Krzysztof Penderecki Cello Competition following a final round in which competitors perfomed Krzysztof Penderecki's Concerto per viola (cello version) and a second concerto chosen from the list.
The competition took place in Kraków in December.
Choi receives 80,000 Polish zloty (£16,765), as well as the opportunity to give a recital in Lusławice and an invitation to perform with several orchestras.
The second prize of 40,000 Polish zloty (£8,382) went to Francesco Stefanelli from San Marino. Third prize of 20,000 Polish zloty (£4,191) was awarded to Yang Kang from China and fourth prize of 10,000 Polish zloty (£2,095) went to the Hungarian cellist Bence Bankovi.
Born in Bielefeld in 1998, Choi began her musical education in Seoul, South Korea, before moving to the United Kingdom, where she attended the Purcell School of Music.
Currently studying with Professor Wolfgang Emanuel Schmidt at the University of Franz Liszt Weimar, she has already given a host of concerts in Germany, the United Kingdom, Korea and Switzerland, and has played with ensembles such as the Camerata Salzburg.
Her list of awards includes first prizes at the Antonio Janigro International Cello Competition in Croatia (2008), the Internationaler Dotzauer-Wettbewerb für junge Cellisten in Germany (2009), and the Internationaler Johannes Brahms Wettbewerb in Austria (2011).
Held over seven days in the Academy of Music in Kraków, the International Krzysztof Penderecki Cello Competition is open to young cellists from all over the world aged 16-28. All finalists are accompanied by the Chamber Orchestra of the Krakow Academy of Music conducted by Adam Klocek and this year's jury consisted of Zdzisław Łapiński, Julius Berger, Li Jiwu, Csaba Onczay, Ivan Monighetti, Wolfgang Emanuel Schmidt and Arto Noras.