Japanese 21-year-old wins €10,000 cash prize plus a number of performance invitations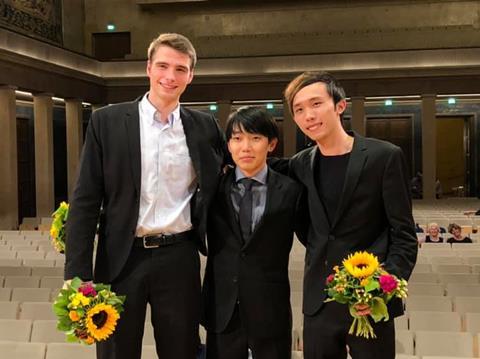 The 2019 ARD International Music Competition cello setion has been won by Japanese cellist Haruma Sato, performing Shostakovich's Cello Concerto no.2.
Second prize, along with the audience prize and prize for the best performance of the commissioned work, went to Friedrich Thiele from Germany. Sihao He from China took the third prize.
Born in 1998, Sato began cello lessons aged six. Following studies at the Tokyo University of the Arts' Music High School, he joined the Berlin University of the Arts (Universität der Künste Berlin) in 2016, and he continues to study there with Jens Peter Maintz.
He has previously won first prizes at the 67th Student Music Competition of Japan, the 83rd Music Competition of Japan, the Domenico Gabrielli Competition in Berlin, and the Witold Lutosławski International Cello Competition 2018 in Warsaw.
The 2019 ARD competition offered four categories: cello, clarinet, bassoon and percussion. In each category there is a first prize of €10,000, plus cash prizes for second and third place, a number of special prizes, and a host of paid performance opportunities. A total of 64 cellists were invited to the first round.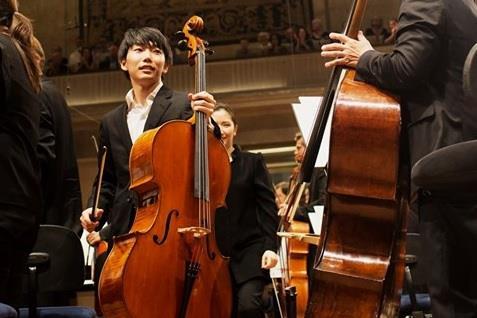 For the final with the Bavarian Radio Symphony Orchestra conducted by Eun Sun Kim, the three finalists were asked to perform their choice of the Elgar, Schumann, Shostakovich no.2 and Martinů no.2 concertos.
Haruma Sato's winning performance of the Shostakovich Cello Concerto no.2
Chaired by American cellist Lynn Harrell, the jury comprises Ophélie Gaillard, Matt Haimovitz, Maria Kliegel, Torleif Thedéen, Tamás Varga and Pieter Wispelwey.
Launched in 1952, the ARD Competition focuses each year on different instrumental categories, selected from 21 disciplines. It has helped to launch the careers of a number of leading musicians throughout the years, including Yuri Bashmet, Christian Tetzlaff, Antoine Tamestit, Jessye Norman, Mitsuko Uchida, Thomas Quasthoff and Heinz Holliger.
The previous cello winner was István Várdai in 2014.