The new Guildhall Young Artists King's Cross centre will offer performing arts courses for 5–18 year olds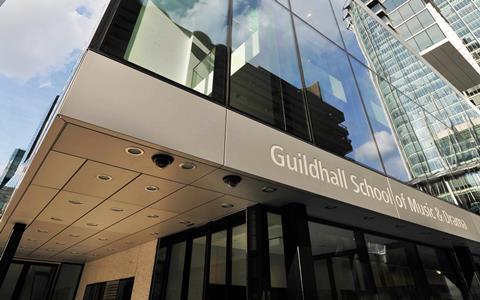 The new Guildhall Young Artists King's Cross centre will open on 24 September. It is part of the Guildhall Young Artists network, which links centres across the UK offering performing arts training to young people. The network already includes centres in London, Taunton, Saffron Walden, Norwich and online. This is will be the third London-based campus. Others include the Centre for Young Musicians in Waterloo and Junior Guildhall. The King's Cross campus will offer six courses in music, drama and production arts, each of which are aimed at different ages.
Among the six courses, three are music-related: 'Creativity Starts Here' (ages 5–7), 'Music Discovery Course' (ages 7–11) and 'Music Course' (ages 11–18). They will be aimed at giving an overview of music education, with the beginner course focusing on games and exercises, the intermediate course looking at a wide range of musical styles, and the advanced course offering ensemble playing and individually tailored activities. The lessons will take place on Saturdays during term time and will be based at the Elizabeth Garrett Anderson School in King's Cross. No audition or previous experience are necessary to enter the programme.
In being part of the Guildhall Young Artists network, King's Cross campus students will benefit from visits by Guildhall students and tutors, as well as interdisciplinary performance opportunities with the programme's other students. Workshops, competitions and concerts organised by the school will also be available to students.
The Guildhall School of Music & Drama was founded in 1880 and has since become one of the UK's leading conservatoires. Notable string alumni include cellist Jacqueline du Pré, and violinists Jennifer Pike and Tasmin Little.
To learn more and apply, visit the Guildhall website. Bursaries are available and a 20 per cent discount on first term fees will be applied to those who apply before 12 September.