'Violin Rider' Brian Hsu, 21, plays his instrument while touring to international motocross events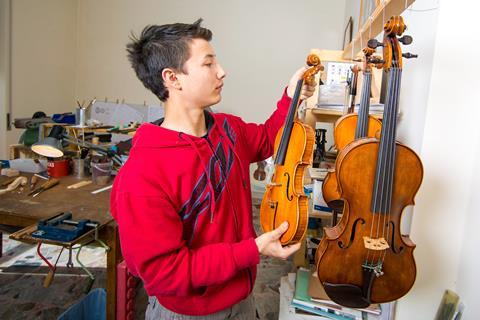 Brian Hsu, a former student at the Cremona International School of Violin Making, won the 2020 Arenacross Tour Championship, a prestigious motorcycling event, at London's Wembley Arena on 22 February. Known as the 'Violin Rider', the 21-year-old is the son of self-taught violin maker Zoltan Gacsal and spent his formative years in Cremona. He is now based in Esztergom, Hungary, having decided to pursue his motocross dream full-time.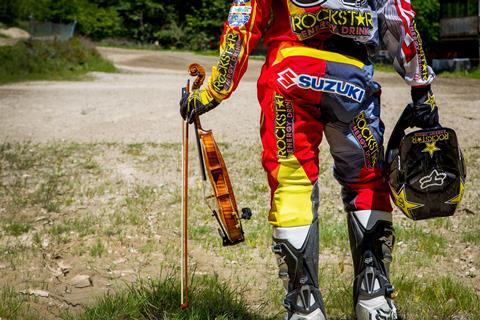 'I attended the Cremona Violin Making School for three years but I had to withdraw in the third,' Hsu told The Strad. 'It was difficult for me to give up, but I showed a lot of talent and skills as a professional racer at the Motocross World Championship. Maybe one day I'll return to Cremona and finish the course.' Having played the violin since he was six, Hsu continues to play while on tour, using a violin made by his father. 'It has its own authentic style, it's easy to play and I like its sound.'
Hsu rides a Husqvarna bike and has a sponsorship deal with the Fro Systems accessories company. At the 'Superfinal' on 22 February he achieved a best lap time of 23.373 and a total of 238 points, where his nearest competitor received 188.
Comparing the two disciplines, Hsu noted: 'with motocross, when you make a small mistake on the track, it can lead to disaster on the whole section. It's the same when playing the violin.'
All photos © Steve Bauerschmidt