Fresh from recovering from illness and ready to reappear on the concert stage, the violinist was left in tears at JFK airport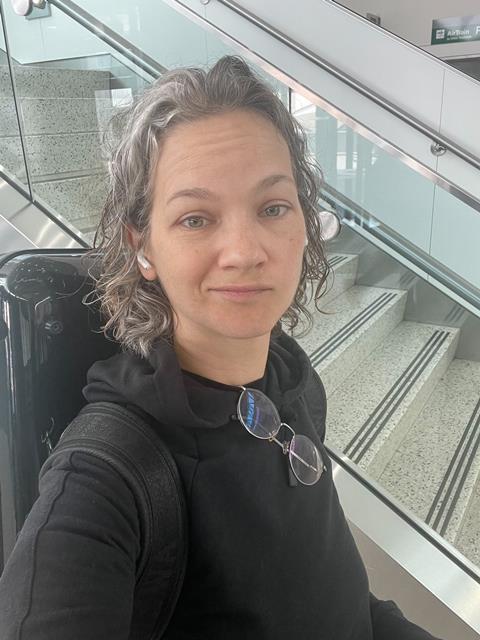 Read more news stories here
Violinist Hilary Hahn has been forced to pull out of a concert engagement in Milan on 22 May, due to being grounded at JFK airport for over 24 hours.
Hahn shared the saga on Twitter, apologising to her Italian fans: 'I thought I was going to be playing in Milan on Monday! However, I am so sorry to share with you that due to problems with my international flights, I couldn't reach Milan on time for the rehearsals.
'My team and I were all hands on deck yesterday for 7 hours straight once we knew I was going to have to reroute in JFK. We tried everything.
'We finally found a solution, but 24 hours at JFK and 4 different itineraries later, it was clear I wasn't going to make it and the orchestra concurred. It's so sad, because I was so close and yet so far. I cried in the airport.
'We're working on getting me back to Italy as soon as possible. I love Italy and I love my Italian fans, and I wish you all a beautiful summer!'
Hahn was due to perform the Brahms Violin Concerto with Filarmonica della Scala, conducted by Riccardo Chailly. The orchestra has announced Emmanuel Tjeknavorian as her replacement.
Hahn has just recovered from illness, which recently forced her to cancel her appearances with the San Francisco Symphony on 11 to 13 May 2023.