The festival will include several ticketed concerts and talks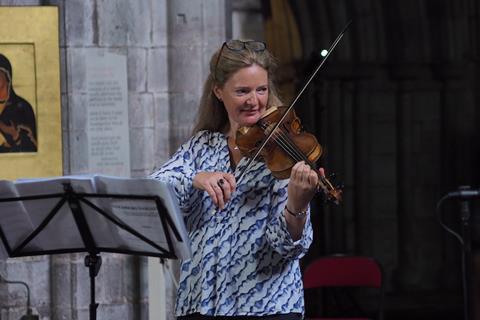 Rachel Podger and Brecon Baroque have announced that a recording of this year's Brecon Baroque Festival is to be shown online between 23 and 25 October.
The ticketed concerts and talks will include the world première of Chad Kelly's arrangement of Bach's Goldberg Variations for Podger and Brecon Baroque; a solo Bach recital by Podger; and a documentary made during the preparation and rehearsal of the Goldberg project featuring all the musicians and guest, author Horatio Clare.
Read: BBC Proms reveals further details of its live programme
Read: Two Moors Festival to take place with social distancing this autumn
Read: North York Moors Festival goes ahead with social distancing
Commenting on the 2020 Festival Rachel Podger said: 'I am delighted to welcome Brecon Baroque back to our home in Wales this summer to rehearse and film a unique and ambitious digital Festival for 2020. At the beginning of lock-down we were tempted to cancel this year's Festival entirely, but instead we are now pulling together to make live music (albeit with social distancing!) in Brecon, and create something very special for our Brecon Baroque fans.'
The musicians have just spent three days producing the 2020 Festival in Brecon Cathedral and surrounding area. Tickets and screenings will be available on the Brecon Baroque Festival website (www.breconbaroquefestival.com) from Friday 23 October.