Student of Yampolsky and Oistrakh who emigrated to the US and maintained busy performing and teaching career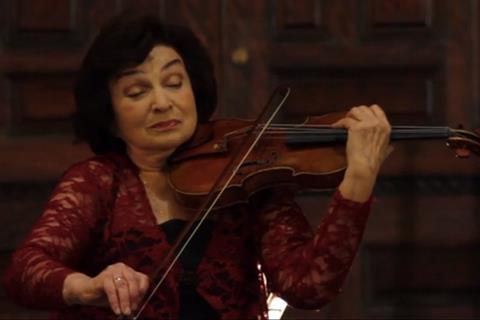 The Russian-born violinist Nina Beilina died on 25 November at the age of 81.
Born in 1937, Beilina studied with Abram Yampolsky and Julius Eidlin before Oistrakh took her on as a postgraduate at the Moscow Conservatoire. She entered only three competitions in her career, and won prizes in all three: She was joint third at the 1962 Tchaikovsky Competition, won first at the Enescu in Bucharest and the Grand Prix at the Long-Thibaud in Paris.
As well as touring the Soviet Union, she was well received in Finland and South America.
After the death of her husband, the conductor Israel Chudnovsky, Beilina emigrated to the United States where she taught at the Mannes School of Music in New York, also giving masterclasses in Italy, Germany and Taiwan. Her recital appearances included Carnegie Hall and the Alice Tully Hall, as well as numerous engagements throughout the US and internationally. Her performances in Italy earned her the Viotti d'Oro Award in 1983.
Her son is the violinst and teacher Emil Chudnovsky.