The programme for live audiences includes a wide variety of string offerings, among them a residency from Nicola Benedetti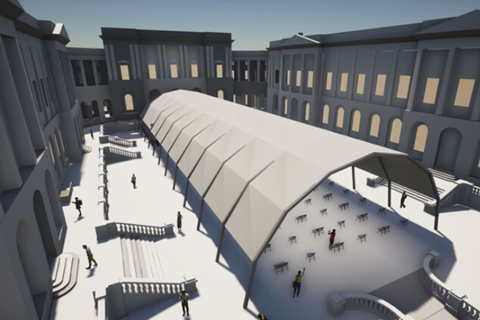 The Edinburgh International Festival is to take place from 7-29 August, with live audiences and a variety of string content on offer.
Among the highlights are:
Nicola Benedetti featured as resident artist with three different performances scheduled throughout the Festival in repertoire stretching from Baroque to contemporary music:
14 August: Benedetti Baroque Orchestra exploring music by Vivaldi and Geminiani
17 August: The Story of the Violin surveying the instrument's repertoire
21 August: The Soldier's Tale with a carefully selected ensemble of musicians and actors.
Further performances from:
15 August: the BBC SSO with Marin Alsop in Jessie Montgomery's Strum and Maxwell Davies' A Spell for Green Corn.
16 August: Argentinian cellist Sol Gabetta joining the RSNO with Elim Chan for Saint-Saëns's First Cello Concerto. In the same concert, Caroline Shaw's Entr'acte will also be performed.
17 August: Chineke! Orchestra giving the world premiere of Ayanna Witter-Johnson's new work
There is also an extensive chamber music programme with performances by Ronald Brautigam with violinst Ester Hoppe and cellist Christian Poltéra (7 August); the Zehetmair Quartet (10 August); Patricia Kopatchinskaja with Fazil Say (9 August); the Goldmund Quartet (19 August); violinist Noa Wildschut with Elisabeth Brauß (24 August); and the Gringolts Quartet (26 August)
Non classical fare includes a number of contemporary and traditional music bands and soloists: Aidan O'Rourke, Rura, Talisk, Duncan Chisholm, Fara, Kinnaris Quintet, Siobhan Miller, and kora player Ballaké Sissoko with cellist Vincent Ségal performing in an intimate setting combining classical cello and 21 strings kora.
Read BBC Proms to return this year
Watch Sheku and Isata Kanneh-Mason talk about the Edinburgh Festival
The 2021 International Festival will use bespoke, temporary outdoor pavilions in iconic, easily accessible spaces throughout the city to safely reunite artists and audiences.
The temporary outdoor pavilions, found at three locations including Edinburgh Park and the University of Edinburgh's Old College Quad, will feature covered concert stages and socially distanced seating.