David Kettle picks out some of the treasures from Nicola Benedetti's inaugural season as the festival's director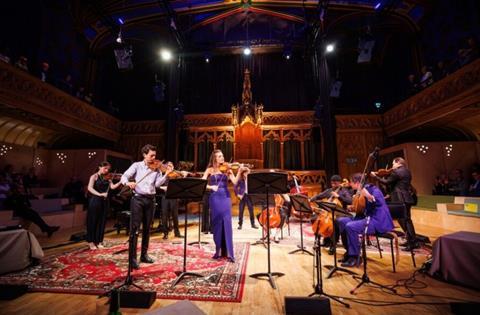 The biggest string news at the 2023 Edinburgh International Festival came not from a concert, but from the festival itself, with starry international violinist Nicola Benedetti unveiling her first programme as festival director. With it came a new sense of questioning the purpose and identity of the event: the inclusive, outward-looking 'Welcome world' slogan of a few years back now replaced by the far more uncertain, inward-looking 'Where do we go from here?' (the 'we' in this context referring to the festival itself, in the year after its 75th-anniversary iteration).
That sense of uncertainty permeated quite a bit of the music programme, too. Benedetti's biggest change was the transformation of the hall in the festival's home of the Hub into an informal performing space, requiring a forbiddingly lengthy list of dos and don'ts to define how far that informality should go. Benedetti performed at the Hub's opening concert, and she was a strong presence in on-stage concert introductions and pre-recorded audio (often replacing conventional programmes), explaining why she'd programmed certain music or artists, and how they connected with her festival themes. She was an engaging presence, but tended to rely too heavily on personal connections or memories of her own earlier years; at times it all felt a bit too didactic.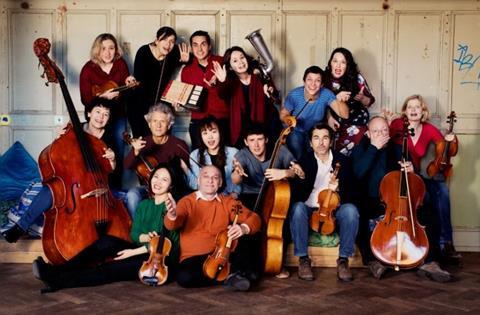 There was a similar sense of great ideas but questionable execution behind some of the festival's string performances, too. Camerata Bern, for example, transformed Haydn's Seven Last Words into a requiem for a dying planet, with video of melting Arctic ice and interviews with communities whose traditional lands are being destroyed. Violinist Christian Tetzlaff, standing in for an indisposed Patricia Kopatchinskaja, did an excellent job and there was plenty of warmth, commitment and compelling insight from the Bern players. But with crumpled, wonkily hung sheets as screens and some half-hearted movement and traipsing on and off stage, the execution left a lot to be desired – especially in a festival city awash with Fringe productions using technology and blurring performance genres in far more sophisticated, provocative ways.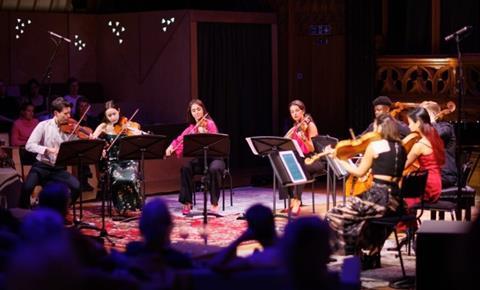 One of Benedetti's initiatives – an entirely laudable one – was to involve exceptional young student players alongside professionals, the fruits of which were unveiled in an 'Exploring Mendelssohn' concert directed by violinist Stefan Jackiw at the Hub. There was an energetic, thoroughly committed account of the composer's teenage Octet from the resulting mixed ensemble, making a gloriously rich but detailed sound. But with just a single work – plus two miniatures by Mozart and Dvořák – in an 80-minute programme, the rest was filled with quite a lot of chat about the young players' backgrounds and studies, no doubt fascinating for anyone in a similar position, perhaps less so for an audience that had paid to hear music.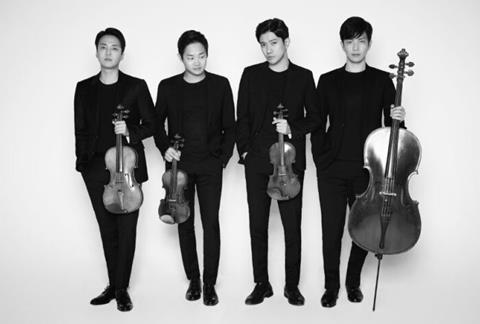 There was a major South Korean focus across both the International Festival and the Fringe, and the Seoul-based Novus Quartet made a big impression in its Queen's Hall concert. The players' closing Brahms A minor Quartet showed them at their best – exquisitely balanced, full of passion and perceptive insight. It came, however, after quite a raucous dash through Schubert's Quartettsatz.
Closer to home, the Scottish Ensemble enlisted Lawrence Power (playing both viola and violin) as guest leader for its concert at the Hub, which began with impeccable accounts of Garth Knox's lockdown-inspired Quartet for One and James MacMillan's rugged Canon for two violas. The rest of the eclectic evening, however, was a rather misjudged, hour-long, pause-less succession of pieces by Biber, Cage, Strozzi, Kate Bush and more, culminating in a searingly intense Schoenberg Verklärte Nacht, delivered with richness and clarity. It was questionable, though, how easy it was to engage with the individual works in such a demanding sonic tapestry, except as aural wallpaper.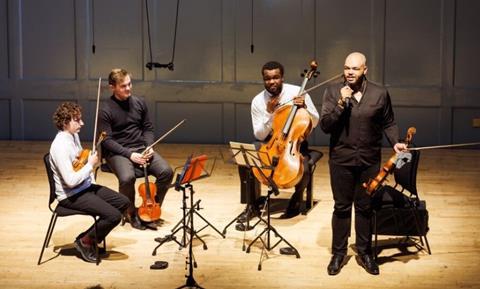 There were similar questions, too, surrounding the New York-based Isidore Quartet, winner of the 2022 Banff Competition, which devoted its supposedly informal Hub evening to Bartók's First Quartet and Beethoven's op.132. It was an ambitious, challenging programme for performers and listeners alike, though its powerful, perceptive accounts – by turns turbulent and quietly joyful – drew the close attention it deserved. But it was hardly the kind of performance you'd relax to at the end of a long festival day. There are interesting things happening at Benedetti's Festival, to be sure – but still lots of questions to be answered.