Californian violinist David McCarroll will begin his new position with the orchestra next season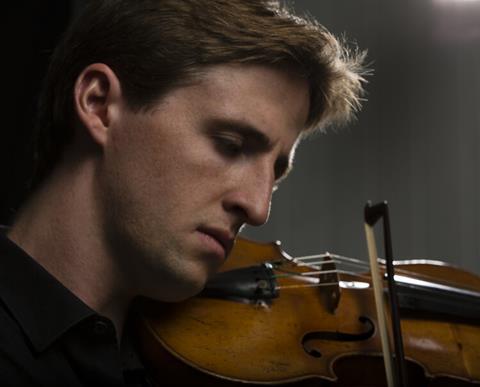 The Pittsburgh Symphony Orchestra has announced the appointment of David McCarroll as their new concertmaster after seven years of auditioning.
Winner of the 2012 European Young Concert Artists Auditions, McCarroll will join the orchestra for its European tour in August before officially taking up his role at the start of the 2022-23 season.
In a statement on the orchestra's website, the music director Manfred Honeck said, 'It was clear to me from the first opportunity I had to work with David that he possessed all the characteristics we have been looking for in a great concertmaster for the Pittsburgh Symphony Orchestra.' He added, 'David is an exceptional leader, a brilliant technician, and an accomplished chamber musician who plays with great musicality and a generous and character-filled tone. He is respected throughout our industry as a world-class violinist who makes a deep impact wherever he plays. He will bring great leadership through his collegial spirit and superb musicianship.'
Largely performing as a chamber musician and soloist, McCarroll joined the Vienna Piano Trio in 2015 and has since recorded the complete Brahms piano trios as well as winning several awards including the Echo Klassik award and the Opus Klassik award for the recording. He has also performed as a soloist internationally. Since making his concerto debut with the London Mozart Players in 2002, McCarroll has appeared with orchestras including Radio Symphonieorchester Wien, Tonkünstler-Orchester Niederösterreich, Hong Kong Sinfonietta, Santa Rosa Symphony, Mendocino Festival Orchestra, and Philharmonie Zuidnederland.
McCarroll is also a champion for social change, working closely with those impacted by AIDS and is currently working on projects of the Starcross Community to help AIDS orphans in Africa.