Michigan-born bassist Nicholas Myers begins his first principal position at Pittsburgh Symphony Orchestra alongside violinists Dylan Naroff and Yingchen Zhang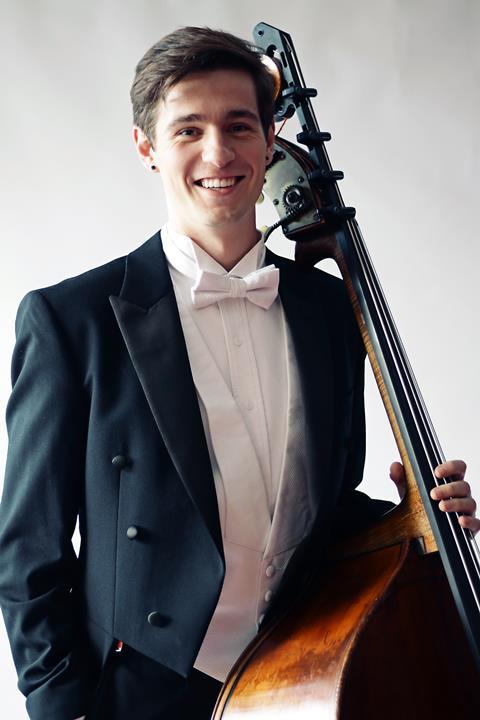 Pittsburgh Symphony Orchestra (PSO) has announced three new positions for its 2022/23 season, including Nicholas Myers, principal bass, Dylan Naroff, first violin, and Yingchen Zhang, second violin.
'We are delighted to welcome to the Pittsburgh Symphony the outstanding musicians Nicholas Myers, Dylan Naroff and Yingchen Zhang, who will bring their passion and excellence to the Heinz Hall stage for many years to come.' Melia Tourangeau, president and CEO of the PSO said.
Myers will take up his first principal role with the orchestra in August. Myers was previously with the Detroit Symphony Orchestra since 2018, a position he gained in his last year while studying at the Julliard School of Music. He completed his undergraduate studies at New England Conservatory under the tutelage of Lawrence Wolfe and Todd Seeber before moving to Juilliard, where he studied with Hal Robinson and Rex Surany as recipient of a Kovner Fellowship.
Naroff will join the first violin section of the orchestra after performing as a guest violinist with the orchestra since 2018. He moves to the PSO from the Fort Worth Symphony Orchestra.
Zhang joins the second violin section after completing a Doctor of Musical Arts at the New England Conservatory. She won first prize in the College of Fine Arts School of Music 2021 Bach competition.
Alongside these appointments, the PSO has also announced its second-class Paul J. Ross Fellows, a two-year pre-professional programme for musicians identifying as Black or African American who are dedicated to the pursuit of an orchestral career. Cellist Denielle Wilson and trombonist Cooper Cromwell-Whitley will work closely alongside members of the PSO to train and prepare for professional auditions and opportunities, with substantial financial and professional development support, and robust mentorship in a welcoming and inclusive environment.
'We are thrilled to welcome Denielle Wilson and Cooper Cromwell-Whitley as Paul J. Ross Fellows. Their auditions demonstrated the promise of outstanding futures, and we look forward to working with them.' Tourangeau concluded in her statement.