170 music education programmes across 104 cities in the US and Canada will enjoy monetary and product grants for 2021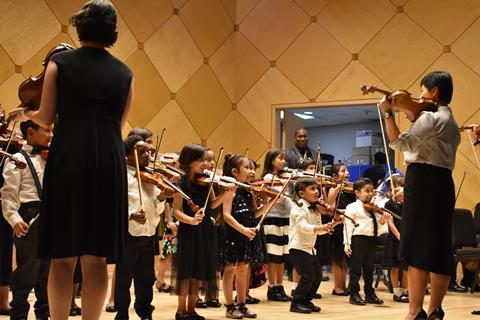 With the aim to help facilitate music for social change at a community and grassroots level, the D'Addario Foundation has awarded $487,500 to music education programmes across the US and Canada.
The funds go towards both monetary and product grants to enable organisations to continue their education and community programmes following the difficulties the past year. Funds have been awarded to organisations that offer opportunities for historically under-represented BIPOC (Black, indigenous and people of colour) students in classical music, music mentorship programmes, immersive music education in schools, as well as percussion-focused programming.
'A grant like this means that kids who may never have thought about music before get a chance to take part in something meaningful,' says Tom Gariepy of the Boys & Girls Club of St. Lucie County, an organisation that provides local children a safe and engaging learning environment. He continues, 'The days when kids get weekly music lessons in their schools – especially at-risk kids in underserved neighbourhoods – seem to be long gone. We're trying to take up the slack, and [the] grant will help us do it.'
The D'Addario Foundation finds, funds, and partners with grassroots and community-based organisations to help improve the outcomes of marginalised and impoverished children through immersive music education, with the goal of having a long-term impact within communities. The foundation conducts two grant cycles per year where non-profit organisations may apply for support.
Read: Gateways Music Festival awarded $800,000 from Andrew W. Mellon Foundation
Read: Cleveland Orchestra receives $50 million grant
Read: 'His interpretation has never been equalled here' – violinist Joseph White's 1875 New York debut