Following two rounds of grants in 2021 totalling £260,000, a further £100,000 will be made available to support period instrument ensembles in the UK from April to September 2022, including newly-formed ensembles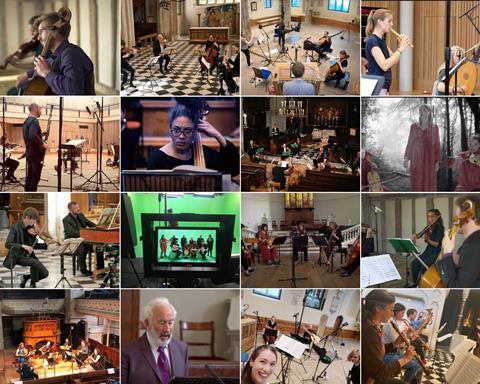 Continuo Foundation's third round of grants, worth £100,000, will help support UK-based period instrument ensembles against the backdrop of pandemic-related cancellations, postponements and uncertainty.
This round follows £260,000 awarded in 2021 through 46 grants supporting 100 performances and recordings, engaging over 800 freelance musicians. Ensembles benefitting from grants in 2021 include Academy of Ancient Music, The Brook Street Band and Fretwork.
New this year, the third round will be open to newly-formed period instrument ensembles, formed between June 2019 and June 2021 who were hindered by Covid cancellations and restrictions from giving public performances. The grants will aim to redress the situation by helping them to get back on track.
Continuo trustee Hannah French comments: 'If well-established ensembles have been struggling during the pandemic, imagine the situation for musicians who have recently graduated and formed ensembles, or for established players who have tried to set up new groups. We're turning our attention to ensembles that have only had the chance to perform together for a short time and still have big aspirations to fulfil.'
Grants from Continuo are open to professional UK-based period-instrument ensembles. Applications are open until the submission deadline of 7 February 2022, with grant decisions expected by 18 March 2022. More information can be found here.