Following the call for applications in July, the new grants will support 23 period performance projects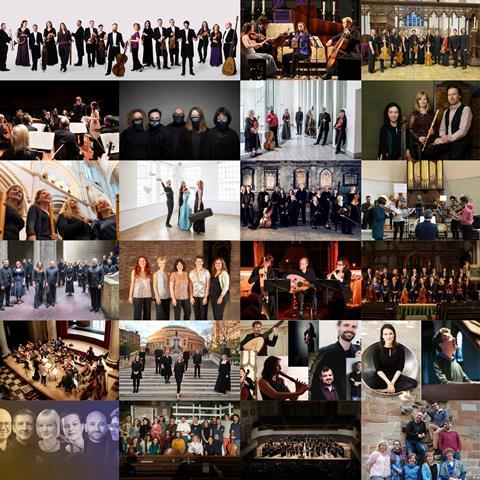 Over £100,000 has been awarded to 23 period-instrument ensembles in the Continuo Foundation's second round of grants. It will support artistic projects engaging 488 performing artists, both instrumentalists and vocalists, over the next six months.
Support is being extended to fourteen new ensembles and nine who also received a first round grant. The decision panel sought to prioritise live performances and touring, particularly outside of London, and extension of its community of grantees.
Continuo Trustee Hannah French comments: 'We were delighted that some outstandingly creative projects were proposed by groups we had not supported yet. It is great to extend our grantee community to include a total of thirty-seven UK period-instrument ensembles.'
The 23 grant recipients are: Academy of Ancient Music, Amyas, Bach Club Soloists, The Brook Street Band, Chelys Consort of Viols, Concerto Caledonia, The Early Opera Company Ltd, The English Concert, Ensemble Augelletti, Ex Cathedra, Feinstein Ensemble, Florilegium, Fontanella, Fretwork, Gabrieli Consort & Players, Instruments of Time and Truth, Istante Collective, The Mozartists, Passacaglia Trio, Pocket Sinfonia, Rautio Piano Trio, Sounds Baroque and The Telling.
In total, over £250,000 in grants have been awarded in 2021, following the first found in March.
The Continuo Foundation is a charity created in 2020 to preserve and support a flourishing historical performance sector in the UK that have been affected during the pandemic.
Read: Continuo Foundation invites applications for period-instrument ensemble grants
Read: Continuo Foundation awards £150,000 to support UK period instrument ensembles