The funding is extended to 25 period performance projects from the UK, bringing the total number of ensembles supported by the foundation since March 2021 to 51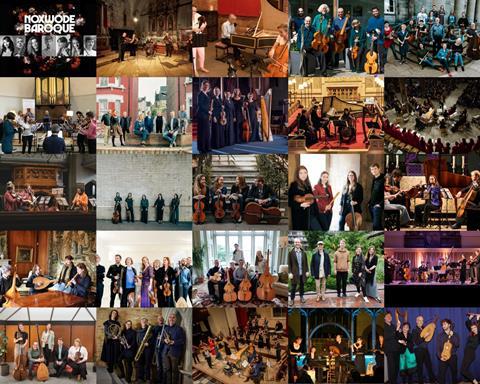 Aiming to encourage live performances, touring to underserved areas and recently formed ensembles, these projects were selected from the 66 applications received. The new awards see Continuo's community of grantee period-instrument ensembles grow to include a further 14 groups, bringing to 51 the number of different UK ensembles supported since the first grant awards in March 2021.
'It is a joy to see renewed confidence in the UK period performance community as Continuo helps ensembles to get back on track and musicians rebuild their careers.' said Dame Emma Kirkby, Patron of Continuo Foundation.
The supported projects are scheduled to take place between April and October 2022, in locations across the country.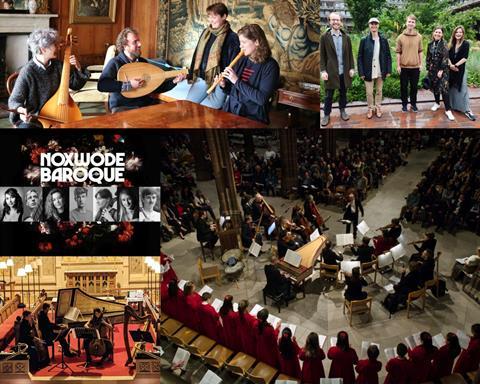 The new category of 'Recently Formed Ensembles' sees five new ensembles granted funding for projects. Those who will resume activity after being hindered by the pandemic include Apollo's Cabinet, Irlandiani Players, Manchester Baroque, Noxwode Baroque and The Spinacino Consort.
Continuo Trustee Hannah French comments: 'We are delighted to have received applications from thirteen recently formed ensembles. About 20% of the funds available went to this new category, and our grants will help five groups to take projects forward and gain visibility with audiences and promoters.'
So far, Continuo Foundation has awarded more than £350,000 in project grants since the arts charity was created in 2020, steadily growing its community of period-instrument ensembles and helping them to create performances for audiences across the UK and online.
Since awarding its first round of grants in March 2021, supported projects have provided work for more than 500 individual UK-based freelance instrumentalists and vocalists through over 100 performances in 46 different locations across the country.
Beyond providing funds, Continuo's support also involves helping ensembles to market their events to a wider audience by including them on the Continuo Grantee Events Calendar and publicising them on its social media platforms.
All 25 recipients of Continuo's third round grant awards are: Apollo's Cabinet, Baroque In The North, Brecon Baroque, Consone Quartet, Dunedin Consort, Ensemble Augelletti, Ensemble Hesperi, Ensemble Molière, Instruments of Time and Truth, Irlandiani Players, Istante Collective, La Serenissima, Linarol Consort of Viols, Manchester Baroque, Monteverdi String Band, Noxwode Baroque, Pocket Sinfonia, Rose Consort of Viols, Royal Baroque, Saraband, Sirinu, Spiritato, The Prince Regent's Band, The Spinacino Consort and The Telling.
Details on the grantees can be found here.