Event begins in Yerevan, Armenia, with 14 young cellists competing for $15,000 first prize and place alongside successful former winners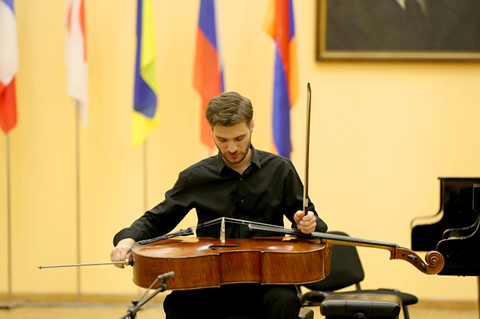 The annual Khachaturian International Competition began in 2003 on the 100th anniversary of the Armenian composer and rotates through piano, violin, cello, conducting and voice categories.
It's previous cello editions were won by Narek Hakhnazaryan (2006) and Andrei Ioniță (2013).
The first round competitors are:
Sevak Avanesyan (Armenia/Belgium)
Mon-Puo Lee (Spain/Taiwan)
Varduhi Mirzoyan (Armenia)
Fedor Amosov (Russia)
Kenta Uno (Japan)
Rustem Khamidullin (Russia)
Hyejin Kim (South Korea)
Sergey Bulgadaryan (Russia)
Chae-Won Hong (South Korea)
Zhanna Miniotas (Russia)
Jonathan Swensen (Denmark)
Anna Koshkina (Russia)
Vasily Stepanov (Russia)
Mikayel Petrosyan (Armenia)
The competition takes place over three rounds: first round on 7 and 8 June, semi-finals on 9 and 10 June, and the finals on 12 and 13 June with a gala concert and awards ceremony on Thursday 14 June at the Aram Khachaturian Concert Hall in Yerevan.